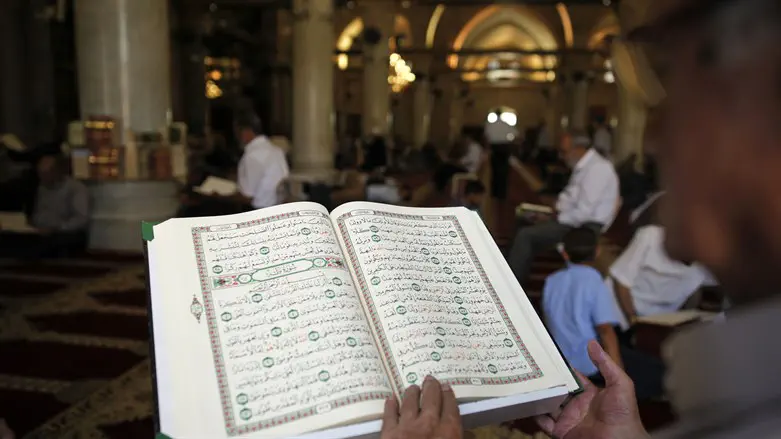 Quran
Sliman Khader/Flash 90
Iran's foreign ministry has summoned the Swedish and Danish charges d'affaires in Tehran to protest the burning and damaging of copies of the Quran in the two countries, Reuters reported on Sunday, citing Iranian state media.
"Iran lays the full responsibility and the serious repercussions of the Holy Quran's desecration on the Swedish and Danish governments," state media cited the head of the Iranian Foreign Ministry's human rights department as saying.
Anti-Islam activists in Denmark and Sweden have burned or damaged several copies of the Quran in recent months, prompting outrage in the Muslim world.
In response to the Quran burnings, protesters stormed Sweden's Embassy in Baghdad last month and carried out a firebomb attack on the Swedish diplomatic mission in Beirut last week.
A similar protest was recently held outside the Swedish Embassy in Tehran, during which demonstrators called for the expulsion of the Swedish Ambassador to Iran.
Denmark's Foreign Minister Lars Løkke Rasmussen recently said the government will seek to make it illegal to desecrate the Quran or other religious holy books in front of foreign embassies.
Sweden similarly said it was examining legal and legislative possibilities to ensure a ban on the desecration of holy books throughout the country.