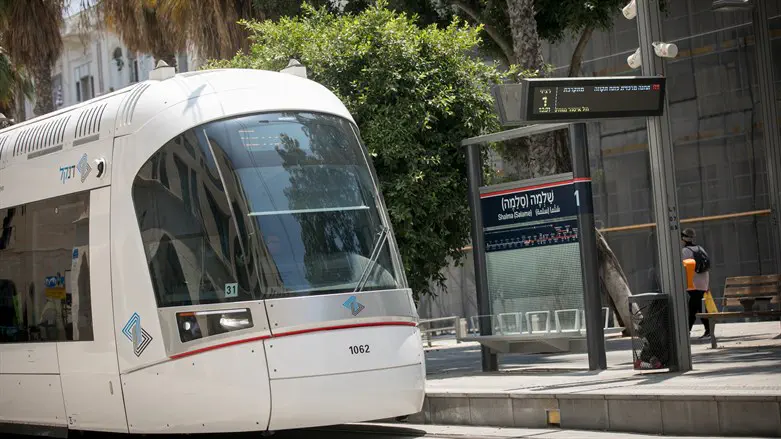 Tel Aviv streetcar
Miriam Alster/FLASH90
Demonstrators handcuffed themselves to the poles of the streetcar station at Elipelet station in Tel Aviv and refuse to leave the place, in protest against the shutdown of the train on Shabbat.
At the same time, other protesters are blocking the train doors and preventing them from closing. Due to the blockage, additional trains could not stop at the station and continued on.
The train service stated that "protesters are preventing the doors from being closed at the Elipelet station. Therefore, for safety reasons, the trains will not stop at this station."