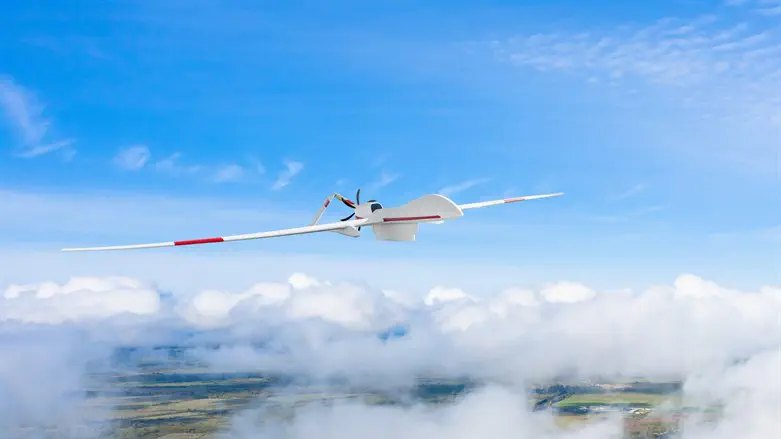 Drone
iStock
Russia is preparing, with the help of Iran, to produce more than 6,000 attack drones by 2025, The Washington Post reported on Thursday.
The report, which was based on a secret document detailing the drone development plan, said that Russian engineers are working to perfect the quality of the drones, which were purchased from Iran last month and are used almost daily in fighting in Ukraine.
The construction of 6,000 UAVs on home territory by summer 2025 will be enough to remedy the Russian army's chronic shortage of UAVs on the front line, according to The Post. If successful, this new drone factory could help Russia preserve its dwindling stock of precision ammunition, thwart Ukraine's efforts to retake occupied territories, and significantly advance Moscow's position in the drone arms race.
A former high-ranking official of Russia's General Security Service (FSB) has been placed at the head of the program, which is centered on a vast factory in the Russian province of Tatarstan, according to the report. Engineers and technicians are also involved in the project, and their passports have been confiscated to prevent them from leaving the country.
In order to conceal the program's sensitive information, the document mentions "boats" instead of drones; "bumpers" instead of explosives, and Iran is named "Ireland" or "Belarus".
Last year, the US said it had intelligence indicating that Russia is looking to Iran for UAVs.
Later it was reported that Iran had begun training Russians to use its drones, though it was also noted that Russia is experiencing "numerous failures" and technical glitches with the drones it purchased from Iran.
Last September, Ukraine reported the first Russian attacks carried out using Iranian-made drones, targeting the south of the country, including the strategic city of Odessa on the Black Sea.
In June, a US intelligence finding said that Iran is providing Russia with materials to build a drone manufacturing plant east of Moscow as the Kremlin looks to lock in a steady supply of weaponry for its ongoing invasion of Ukraine.
Iran initially rejected the claims that it provided drones to Russia but the country's Foreign Minister, Hossein Amir-Abdollahian, eventually acknowledged this, though he claimed saying that the deliveries happened before the war started.
In response to Iran's aid to Russia, Ukraine's parliament recently approved a 50-year sanctions package against Iran.
The sanctions include a complete ban on trade operations, the transit of Iranian resources, flights, and transportation in the territory of Ukraine. In addition, any investment in Iran and the transfer of technologies and intellectual property rights by its residents will be prohibited.
The sanctions will also stop electronic means of payment with Iranians by Iranians, while the National Bank of Ukraine will be banned from registering any international payment system operated by Iran.