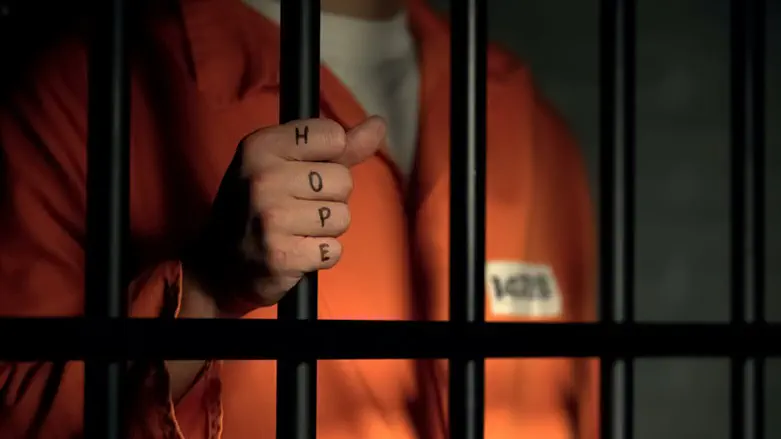 jail
istockphoto
Madagascar: Two Years of Harsh Imprisonment and Heavy Fine for a Jewish Charged with Attempting to Smuggle Several Turtles. His Lawyer: He is Innocent! Lack of Budget Hindered Adequate Legal Defense. Hopes to Succeed in Appeal...
A Jewish holding Israeli citizenship has been detained at the international airport in Madagascar for the past two months, where upon inspection of his luggage, several rare turtles were discovered. The prosecution sought to impose a 10-year prison sentence on him, but in the end, he was sentenced to two years of imprisonment under extremely harsh conditions in one of the most notorious prisons in the country, with his life in immediate danger. His lawyer argues: He was not aware that it was prohibited to transport turtles from Madagascar budget constraints prevented a proper legal defense. Jewish communities in Israel and abroad, who usually contribute to the Pidyon Shevuyim, apparently fell asleep at the resorts... hopefully, we will succeed in the appeal.
two-year prison sentence was handed down to a resident of Israel who was accused of attempting to smuggle rare turtles from Madagascar. In addition, the court imposed a fine of $40,000 on the man. The Israeli was arrested in June at the international airport in Antananarivo, on his way to Israel via Bangkok. Several rare turtles were found in his carry-on luggage. The prosecution in Madagascar sought a sentence of 10 years in prison and a fine of $100,000 on him.
His treatment by the authorities is beyond appalling and evokes dark periods in the history of the Jewish people. It's important to note that this does not involve drug trafficking or, God forbid, murder, but rather an individual who, with a pure heart, took along several turtles to delight his children. The trial was surprisingly held in his absence without prior notice and without a lawyer to argue anything in his defense and while bringing another smuggler into the hearing room to create the impression that this is supposedly a serious phenomenon. The plaintiffs argued aggressively, alleging the existence of an illicit trade in protected and endangered reptiles that, if left unchecked, could harm the ecosystem. Despite these allegations, it's noteworthy that these turtles are sold to locals for consumption.
The authorities' explanation for holding the trial in his absence was due to the distance between the prison where he has been held under extremely harsh conditions for the past two months and the courtroom, which is about a three-hour journey. However, the true reason for his extreme suffering is the lack of proper legal representation.
The defendant's attorney, Attorney Mordechai Tzivin, expressed his pain: "Lack of budget hindered adequate legal defense. Jews in Israel and abroad who usually contribute to the redemption of captives seem to have turned a blind eye... hopefully, we will succeed in the appeal."
In recent weeks, the family of the Israeli citizen has launched a massive campaign to raise funds for legal assistance and efforts to secure his release. Among the people who donated to him and call to save him are prominent rabbis, public figures, former IDF commanders, and more...
As part of the campaign, audio recordings of the Israeli citizen from Madagascar were presented in which he pleaded: "I am the only Jew here. I am afraid. I am going through a nightmare. Please save me. In the morning I say, 'When will the night come?' At night I say, 'When will the morning come?' There are 800 inmates with me, all dangerous criminals and antisemites who could kill me at any moment. I am the only Jew here. I am in constant fear in a corner. They took my clothes. I don't have tefillin. I have nothing to eat. I can't survive this."
Attorney Mordechai Tzivin stated: "An ordinary citizen, without a criminal record, he was not aware that it is forbidden to transport turtles from Madagascar, and he did not even try to hide them. It is reasonable to assume that 'the reasonable person,' certainly not a local, would not have thought that this was a violation. His condition in prison is difficult both physically and mentally. The prison is the worst in the country and one of the worst in the world. Unfortunately, removing turtles and harming nature is a serious offense there."
Currently, a global effort is underway to save him by any means possible. The family appeals to anyone who can open their heart and provide assistance, as the costs are extremely high. Every moment he spends in this dangerous prison jeopardizes his life.
Attorney Mordechai Tzivin
צילום: Ijcf