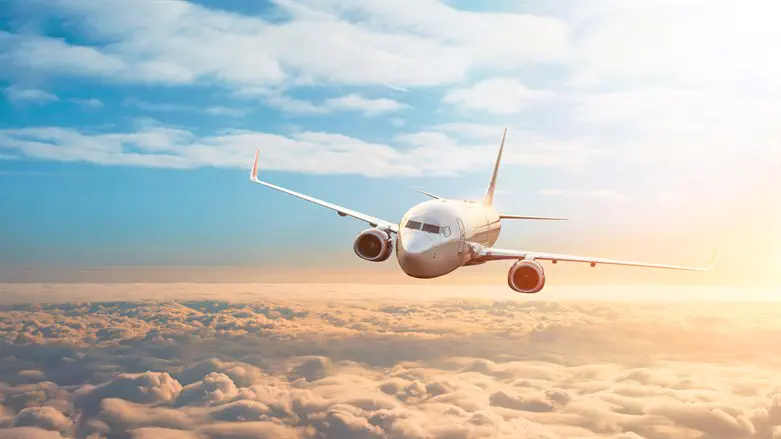 Plane mid flight (illustration)
iStock
A pilot on a commercial flight from the US to Chile went to the bathroom and died mid-flight Monday night.
The pilot, Captain Ivan Andaur, felt unwell three hours into the flight from Miami to Santiago and left to use the crew restroom. When he did not return to the cockpit after a significant period of time, crew members checked the bathroom and found him lifeless.
After Andaur's body was found, the flight was diverted to Panama City, where the crew sought medical assistance for him. He could not be revived and was pronounced dead.
One of the 271 passengers complained about the lack of information provided to passengers after the plane was diverted and wrote on Twitter: ""Latam flight La 505 Miami Santiago, apparently the pilot died, and we have been dumped at the airport without information since 12 at night, staff from Latam disappeared, and there is no one to provide information, we have been dumped for almost 6 hours"
The flight to Chile was later resumed, and arrived at its destination on Tuesday evening.
LATAM Airlines, which operated the flight, said in a statement: "LATAM Airlines Group reports that flight LA505 yesterday, which was on the Miami-Santiago route, had to land at the Tocumen International Airport in Panama due to a medical emergency for one of the three members of the command crew. When the plane landed, emergency services provided life-saving help, but the pilot sadly passed away."
"We are deeply moved by what has happened, and we extend our sincere condolences to the family of our employee. We are deeply grateful for his 25-year career and his valuable contribution, which was always distinguished by his dedication, professionalism, and dedication. During the flight, all the necessary safety protocols were carried out to safeguard the life of the affected pilot," the airline added.