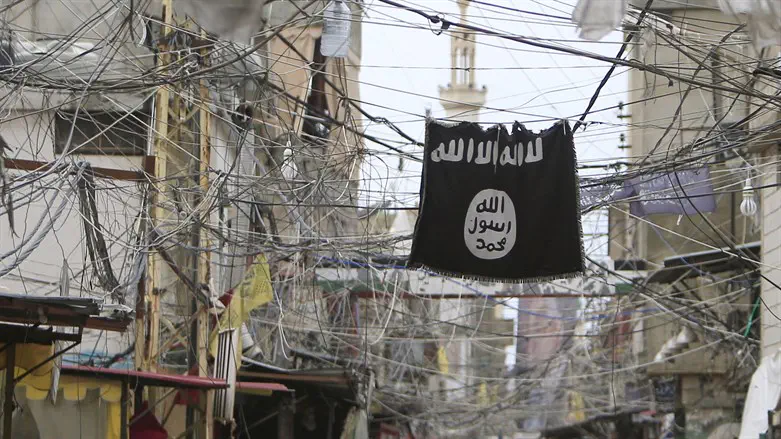 ISIS
Reuters
The Islamic State (ISIS) group still commands between 5,000 and 7,000 members across its former stronghold in Syria and Iraq and its fighters pose the most serious terrorist threat in Afghanistan today, UN experts said in a new report circulated Monday and quoted by The Associated Press.
The experts monitoring sanctions against the group, also known by its Arab acronym Daesh, said that during the first half of 2023 the threat posed by ISIS remained "mostly high in conflict zones and low in non-conflict areas."
But the panel said in a report to the UN Security Council that "the overall situation is dynamic," and despite significant losses in the group's leadership and reduced activity in Syria and Iraq, the risk of its resurgence remains.
"The group has adapted its strategy, embedding itself with local populations, and has exercised caution in choosing battles that are likely to result in limited losses, while rebuilding and recruiting from camps in the northeast of the Syrian Arab Republic and from vulnerable communities, including in neighboring countries," the experts said.
ISIS overran large swathes of Syria and neighboring Iraq in 2014, proclaiming a "caliphate" in land it controlled.
Several military offensives, including those backed by the US-led international coalition, have since seen ISIS lose most areas it once controlled, including the loss of their de facto capital in Raqqa, Syria.
However, ISIS sleeper calls remain in the area continue to carry out deadly attacks in Syria and Iraq. The US has roughly 900 troops in Syria as part of its effort to defeat ISIS in the region.
The international coalition led by the US has eliminated numerous ISIS terrorists in air strikes in Syria and Iraq in recent years.