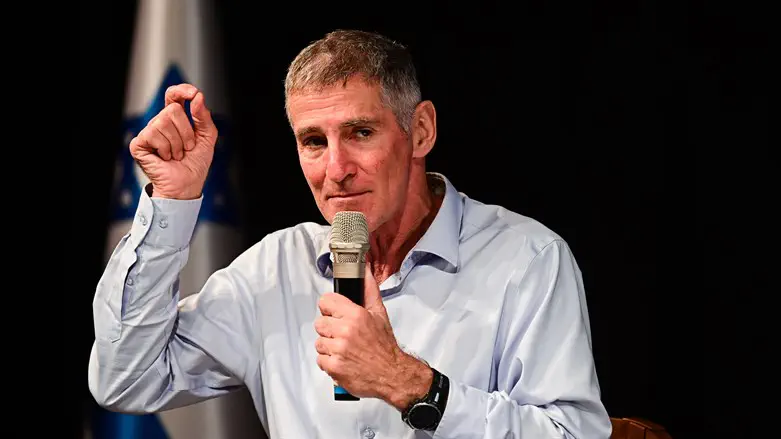 Yair Golan
Avshalom Sassoni/Flash90
Former Deputy Chief of Staff and former MK Yair Golan commented Tuesday on the phenomenon of refusal to serve in the IDF and supported IDF Chief of Staff Herzi Halevi against the recent criticism directed against him.
"When we let a corrupt Prime Minister lead the State of Israel, when the truth becomes a lie and a lie becomes the truth, this is the result," Golan said to 103FM.
He stated: "I served 38 years in the IDF and I never let my political views influence my military service, and this is because there were legitimate governments in power, but today there is a government that has come to impose a dictatorial regime."
Regarding refusal to serve in the IDF, he said: "We are a group of champions fighting for our country - we have all come to the conclusion that these days it is our duty to exert heavy pressure on this government, including not reporting to the reserves, because a great struggle today is being waged within Israel."
Later, he added: "The issue of the military's competence is not the most important, but what the system of the regime in Israel will be, is. Today we are fighting for Israel to remain a liberal state and not become a dictatorial state."
Golan clarified that "it is impossible to impose a dictatorship on the citizens of Israel and expect them to accept it. We must not become Hungary, Poland or Russia. We will not allow anyone to deny our rights."
Regarding the criticism against the Chief of Staff, he said: "In my opinion, Herzi Halevi is managing this crisis in an exemplary manner, he remains calm and cool, does not come out with statements - I salute him. I wish him to continue this restrained line, without being afraid to tell the Prime Minister the truth."
"We should not be moved by Nasrallah's threats," he added.