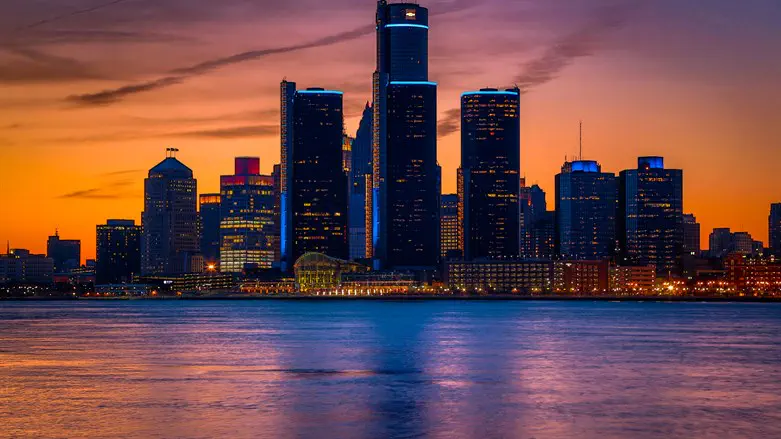 Detroit
iStock
A Democratic state senator in Michigan has apologized to her Arab and Muslim constituents for a recent visit to Israel with her fellow lawmakers, JTA reported on Thursday.
Sylvia Santana, whose district includes part of Detroit as well as Dearborn and Dearborn Heights, with a high concentration of Arab Muslims, posted the apology on social media.
"I recognize my presence on this trip has sparked anger and disappointment by many in the Arab/Muslim community," she wrote.
"For this, I truly apologize, seek your forgiveness and hope that you will understand that I had no malicious intent. There is no perfect combination of words that I can offer that truly reflects the feelings in my heart. My only goal was to learn about this region of our world and to improve my understanding of matters related to Michigan," added Santana.
Santana described the visit as an "annual trip offered to state lawmakers to learn more about Michigan's relationship with Israel."
Osama Siblani, publisher and editor-in-chief of the Dearborn-based Arab American News, said in a Facebook post that the trip took place at the end of July. He reported that a meet and greet at the Arab American-owned Custard Company in Dearborn on Aug. 7 was canceled after the trip became known due to anger among the Arab American community.
"Santana's visit constitutes a slap in the face to the Arab American community who has been supportive and respectful to the Senator," he wrote, according to JNS.
Santana's district overlaps with that of Democratic Rep. Rashida Tlaib, who has come under fire for antisemitic and anti-Israel rhetoric.
Tlaib claimed in an interview in 2019 that Palestinian Arabs living in the British Mandate prior to the establishment of the State of Israel "provided" a safe haven to Jews after the Holocaust.
In addition, when asked in a past television interview whether she would vote against military aid to Israel when she goes to Congress, Tlaib replied, "Absolutely."
Most recently, she joined a boycott by several lawmakers from the Democratic Party of President Isaac Herzog's speech to Congress, claiming she was acting "in solidarity with the Palestinian people and all those who have been harmed by Israel's apartheid government."
Reports have surfaced that Tlaib spoke at a recent art exhibit in Detroit which advocated for Israel's destruction