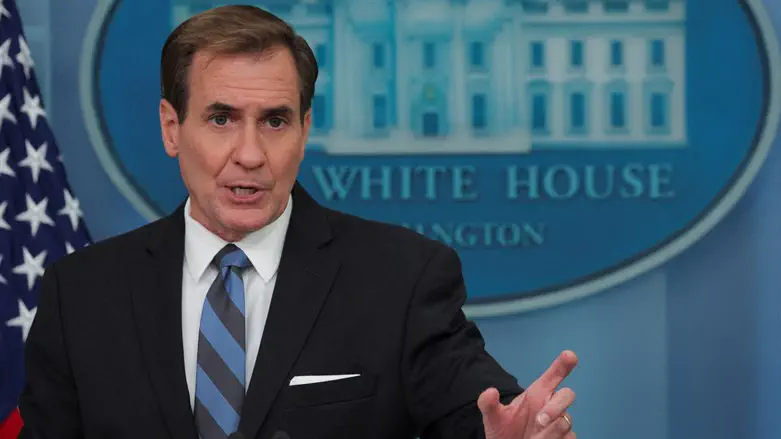 John Kirby
REUTERS/Jim Bourg
A top US official on Wednesday reiterated that details of a future meeting between President Joe Biden and Prime Minister Benjamin Netanyahu are still being coordinated, following Netanyahu's claim that US Biden has invited him to the White House.
"We still anticipate that the President will meet with Prime Minister Netanyahu sometime in the latter part of this year in the fall, and [that] it'll be somewhere in the United States," White House National Security Council spokesperson John Kirby told reporters when asked about the meeting.
Biden and Netanyahu held a phone call in mid-July, and a statement from Netanyahu's office said that Biden invited Netanyahu to an upcoming meeting in the US, adding that Netanyahu "responded positively to the invitation and it was agreed that the Israeli and US teams would coordinate the details of the meeting."
A White House statement on the conversation did not mention a potential meeting between Netanyahu and Biden, who has notably not invited Netanyahu to the White House for a meeting since the latter's reelection as Prime Minister last year.
Kirby later said that a meeting between Biden and Netanyahu will take place "probably before the end of this year" and "all the details of the wheres and the whens are still being worked out."
Netanyahu later said in two interviews with US networks, ABC News and NBC News, that Biden invited him to the White House.