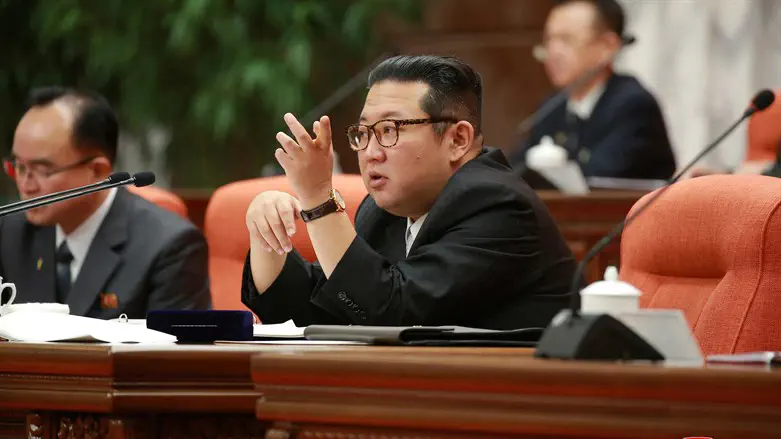 Kim Jong Un
KCNA/via REUTERS
North Korean leader Kim Jong Un dismissed the military's top general and called for more preparations for the possibility of war, a boost in weapons production, and expansion of military drills, Reuters reported, citing state media KCNA.
Kim made the comments at the 7th Enlarged Meeting of the 8th Central Military Commission of the Workers' Party of Korea (WPK), according to KCNA.
Kim also dismissed the military's top general, chief of the General Staff Pak Su Il, at the meeting, KCNA reported, without elaborating.
General Ri Yong Gil was named to the vacated post, though it remained unclear if he would retain his role as defense minister.
Kim also called for conducting war drills to efficiently operate the country's latest weapons and equipment to keep its mobilized posture for combat at all times, the report said.
The announcement follows a string of recent provocations on the part of North Korea, which has intensified its missile launches in the past year.
The country tested dozens of ballistic weapons in 2022, including its first intercontinental ballistic missiles since 2017.
In July, North Korea test-fired a Hwasong-18 solid-fuel intercontinental ballistic missile (ICBM), in a launch that was supervised by Kim.
The North said the missile flew 1,001 kilometers for 4,491 seconds at a maximum altitude of 6,648 km before splashing into the East Sea.
A week later, it fired two short-range ballistic missiles into its eastern sea. The missiles flew about 550 kilometers before landing in waters east of the Korean Peninsula