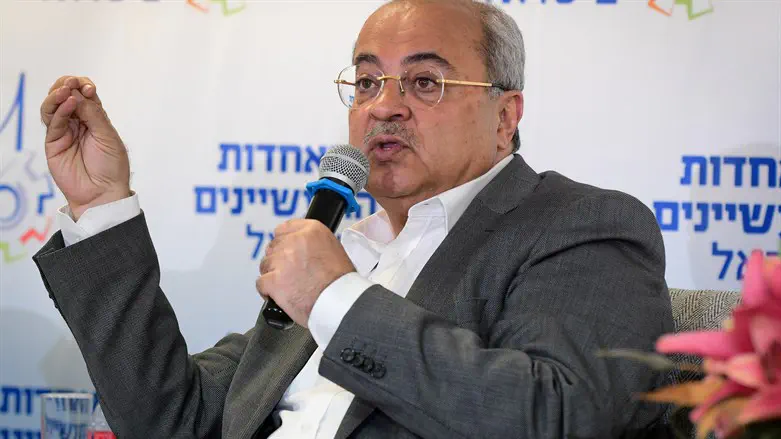 Ahmad Tibi
Avshalom Sassoni/Flash90
MK Ahmad Tibi commented this evening (Tuesday) on Finance Minister Bezalel Smotrich's decision to freeze funds intended for the Arab sector in Israel.
"Where did the idea of stopping the budgets come from? From Ayelet Shaked," Tibi claimed on Channel 12 News. According to him, when Shaked was Interior Minister, "she stopped 670 million shekels from the development budget using the same claim, and to this day, they have not been given out."
"Smotrich, he said 'I want to be Shaked' and I'll add 200 million shekels in the current budget. It's completely different," he added.
Smotrich has frozen NIS 200 million in funds for Arab municipalities which had been promised by the previous government, claiming that they end up in the hands of criminal organizations in the Arab sector and do not reach their intended address..
Interior Minister Moshe Arbel and Social Equality Minister Amichai Chikli have called on Smotrich to free up the funds so they can be transferred to the municipalities expecting them.