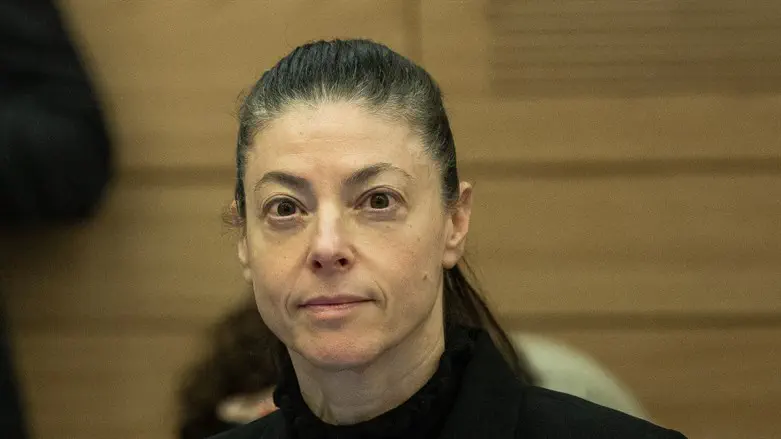 Merav Michaeli
Yonatan Sindel/Flash 90
Sources in the opposition are criticizing a number of statements by the chairwoman of the Labor Party, MK Merav Michaeli, and especially her attack against the Otzma Yehudit Party, when she said that "the Netanyahu government has a party of terrorist supporters."
Sources in the opposition told Maariv that "Michaeli is radicalizing the discourse deeply to the left in order to look for a new base and perhaps out of political distress."
"There is no doubt that the conduct of Otzma Yehudit should be condemned, but we should maintain a statesmanlike line as much as possible. Criticize the government but not drive away from the bloc and the Labor Party those whose positions are more rooted in the center," the sources added.
Another source in the opposition pointed out that "there is no doubt that the unflattering polls have an effect, there is a lot of pressure on Michaeli and a lot of pressure to prevent the wiping out of the Labor Party as we knew it."
Michaeli not only attacked the Otzma Yehudit Party but also MK Limor Son Har Melech personally, saying, "She fully supports terrorists. If an Arab MK had done what she did yesterday, after the attack carried out by a settler who is close to her, an immediate investigation would be opened against him plus a demand to outlaw his party for supporting terrorism."