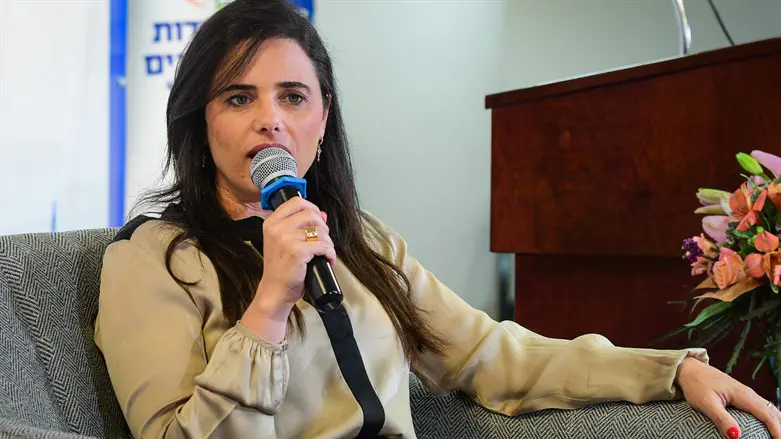 Ayelet Shaked
Avshalom Sassoni/Flash90
Former Justice Minister Ayelet Shaked believes that changing the composition of the Judicial Selection Committee will harm the Justice Minister from the coalition.
"If the coalition changes the Judicial Selection Committee, that will be a mistake, and it will weaken the Justice Minister," she told Kol Barama Radio.
Regarding the legislation of the judicial reform, Shaked emphasized, "The amendments which the coalition has made do not endanger democracy." She added, "The court must not interfere in the law."
When asked if she plans to return to politics, Shaked responded, "Today I am in business, preparing housing projects."
She estimated that "this government will last for another three years."
Last month, Shaked told Kan Reshet Bet, "I suggest the ministers stop whining and blaming others for their lack of ability to move things in this country."
"I as a minister succeeded in creating a conservative camp within the Supreme Court and I worked to found 14 towns in the Negev. They can stop whining all day about the gatekeepers and start doing the work."