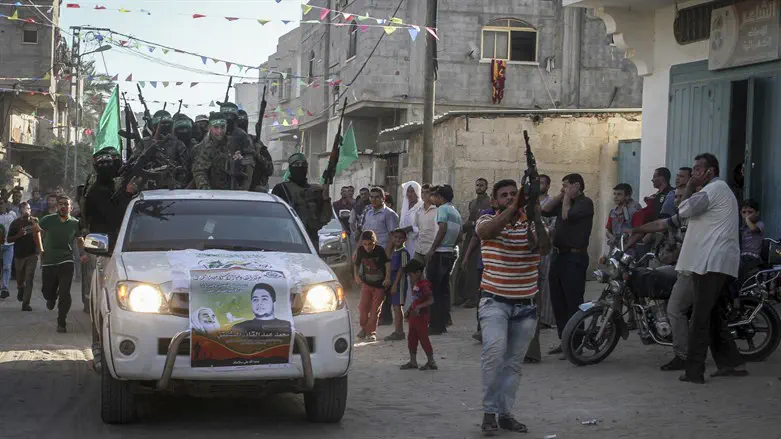 Gaza
Abed Rahim Khatib/Flash 90
A military court in the Hamas-ruled Gaza Strip on Sunday sentenced seven people to death by hanging for "collaboration" with Israel, AFP reported.
The court also sentenced seven others to "life imprisonment with hard labor", which in Gaza amounts to 25 years, the Hamas-run "interior ministry" said in a statement.
Hamas, which took over the Gaza Strip in a bloody coup in 2007, regularly claims to have captured "Israeli spies", and many times it tries them and sentences them to death.
In September of last year, Hamas authorities executed two Palestinian Arabs who were convicted of assisting Israel by giving it information that resulted in the deaths of two people.
This past May, a military court in the Gaza Strip sentenced several Palestinian Arabs who were convicted of providing information to Israel to be executed by hanging and by firing squad.
In theory all execution orders in the Palestinian Authority's (PA) territories must be approved by PA chairman Mahmoud Abbas, who is based in Ramallah and who imposed a moratorium on executions several years ago.
Hamas no longer recognizes Abbas' legitimacy, and has in the past emphatically declared that the death penalty in Gaza can be carried out without his consent.
At least 17 death sentences were issued in 2022 in the Gaza Strip, according to AFP.