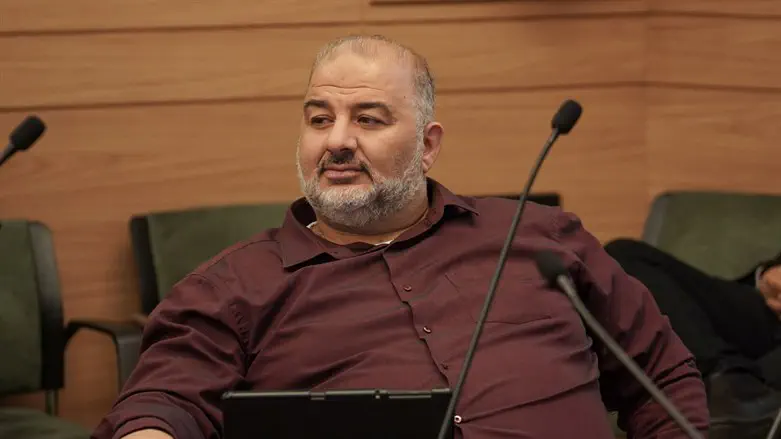 Mansour Abbas
Danny Shem Tov/Knesset spokesperson
Members of the Knesset from the Ra'am Party, which represents the southern faction of the Islamic Movement in the Knesset, on Wednesday conducted a visit of solidarity and support to three Bedouin villages in the Negev - Abu Talul, Ras Jaraba and Tel Arad - which are slated for evacuation.
The Kul al-Arab news website reported that the visit was held against the background of the demolition of 13 homes of Bedouin residents in the past week, the distribution of hundreds of demolition orders and fear among the local residents of the government's policy against the Bedouin community.
According to the report, the residents claimed to the Ra'am MKs that the authorities hand out demolition orders to the local residents, but do not provide planning solutions for them, and this is in contrast to the previous government which recognized five villages and granted construction relief measures for young couples.
The Ra'am MKs expressed opposition to the government's "demolition and deportation policy", and discussed with the residents and representatives of the local committees how to thwart this "racist" policy at the political, legal and popular level.
Ra'am chairman MK Mansour Abbas said that his party fully supports the Bedouin residents at all levels, including the international one, and will spare no effort so that they continue to live on their land, being the owners of the place. He added that there are solutions that can allow them to continue to live next to the city of Dimona.