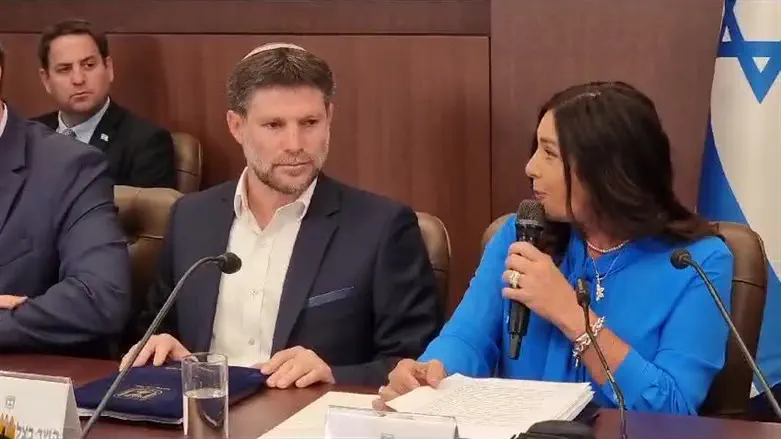 Bezalel Smotrich and Miri Regev
Hezki Baruch
In accordance with the agreement reached between Transportation Minister Miri Regev (Likud) and Finance Minister Bezalel Smotrich (Religious Zionism), on Monday evening an order was signed to prevent the cost of public transportation from rising, Israel Hayom reported.
The 12% price hike was scheduled by the previous government to take effect this year.
However, the newly-signed order will prevent prices from rising for public transportation fares, including those of buses, trains, and the light rail trains, for a period of one year.
According to a decision made by the previous government, the cost of public transportation was scheduled to rise on July 1, by 12%, in accordance with the transportation input index, which is comprised of the cost of gasoline, wages, insurance, and other expenditures.
Under the order, the cost of public transportation will not rise in the coming year, and only towards the end of 2024 will the cost of the light rail train rise, if another source of funding is not found.