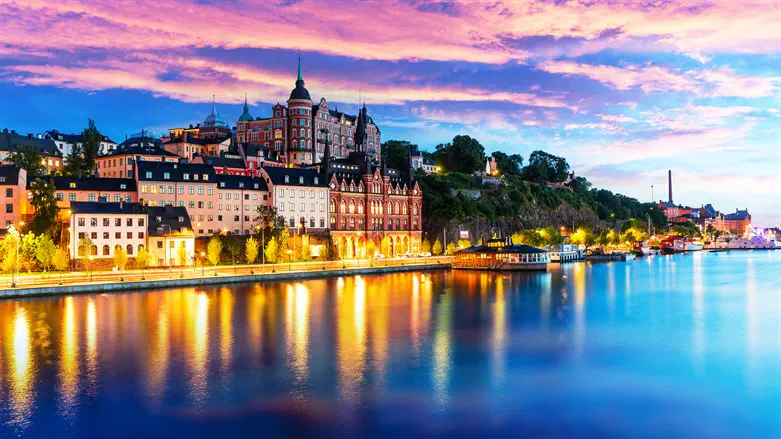 Stockholm, Sweden
iStock
Two men on Monday set a Quran alight outside parliament in Stockholm, in a protest similar to previous ones that have sparked tensions between Sweden and Muslim nations, AFP reported.
The two men, Salwan Momika and Salwan Najem, stomped on the Muslim holy book, set its pages ablaze before slamming it shut, as they did at a protest outside Stockholm's main mosque in June, sparking outrage across the Middle East.
The duo also staged a similar protest outside Iraq's embassy in Stockholm on July 20, where they stomped on the religious text but did not burn it.
Swedish police granted a permit for the protest by campaigners hoping to see the Quran banned in the country, according to AFP.
As at earlier protests, Momika and Najem were the only participants, with a small group of counter-protesters gathering outside the police cordon.
Mats Eriksson, a spokesman for Stockholm police, told AFP the event "had been conducted without any serious public order disturbances".
Both previous protests led to widespread outrage and condemnations.
Monday's incident took place as Sweden said it was examining legal and legislative possibilities to ensure a ban on the desecration of holy books throughout the country.
Neighboring Denmark, which has also seen acts of Quran burning, said on Sunday it will seek to make it illegal to desecrate the Quran or other religious holy books in front of foreign embassies.
Hundreds of rioters protesting the burning of the Quran in Sweden recently stormed the Swedish embassy in Iraq and set the building on fire.
Iraq later announced it would cut diplomatic ties with Sweden and expel the Swedish ambassador. Hezbollah leader Hassan Nasrallah welcomed the move and urged other countries to follow suit.