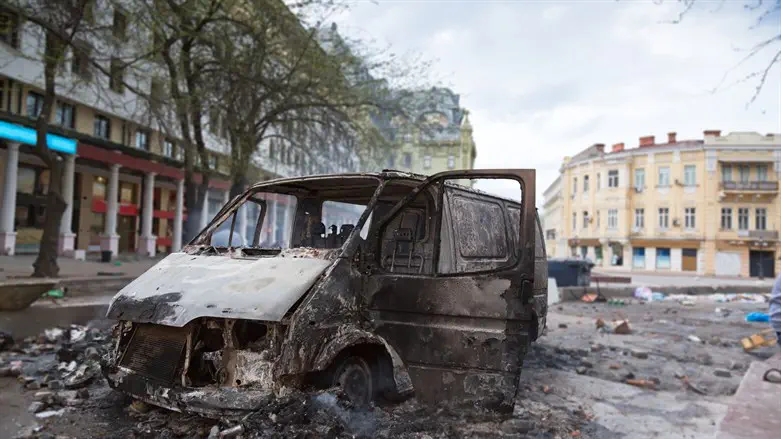 Odessa
ISTOCK
The Ukrainian Embassy in Israel has issued a strong appeal to the government, urging them to provide assistance to the Jewish communities in Odessa.
In light of the ongoing Russian attacks, the embassy emphasized that these communities continue to bear the brunt of significant blows. They questioned the lack of concern shown by the Israeli government towards its own communities in distress.
"We call upon the government to wake up and offer support; do not turn a blind eye to your community," stated the embassy in a poignant message. As the situation in Odessa remains dire with relentless attacks, the need for solidarity and assistance has never been more urgent.
Thank you for your empathy and consideration.
Rabbi Avraham Wolf, the spiritual leader of the Jewish community in Odessa, also conveyed a message of unity and hope amidst the unceasing onslaught. "In the face of relentless attacks, the resilience and unity of our Jewish community in Odessa stand as a beacon of hope," remarked Rabbi Wolf.
The plea from the Ukrainian Embassy serves as a reminder of the critical situation faced by the Jewish communities in Odessa. As they endure the harrowing consequences of the ongoing conflict, the international community is called upon to step forward and offer much-needed support and aid to those in distress. With the safety and wellbeing of the community at stake, timely assistance from all corners of the world is imperative to alleviate their suffering and restore hope in these trying times.