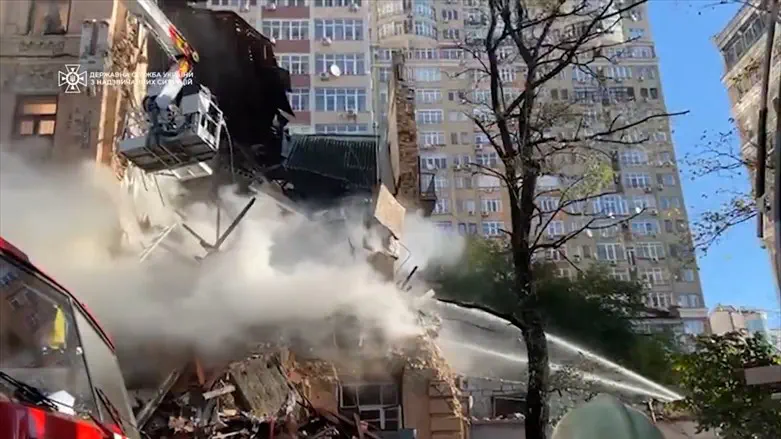 Kamikaze drone strike in Kyiv
Reuters/State Emergency Service of Ukraine via EYEPRESS
Ukrainian President Volodymyr Zelenskyy has warned that the war in Ukraine is coming to Russia, Euronews reported.
The Sunday statement followed a drone strike on Moscow.
In his daily address, Zelenskyy warned, "Gradually, war is returning to the territory of Russia, to its symbolic centers and military bases, and this is an inevitable, natural and absolutely just process."
He emphasized, "Ukraine is getting stronger."
On Sunday, Russia announced that it had repelled two separate Ukrainian drone attacks targeting a major business district in Moscow.
Russia's Defense ministry confirmed that in Crimea, "16 Ukrainian drones were destroyed by anti-aircraft defences," the Russian Defense Ministry said in a statement. "Nine other Ukrainian drones were neutralised by electronic warfare means and crashed in the Black Sea."
Russian Foreign Minister Sergey Lavrov slammed the attacks, noting that they "would not be possible" were it not for Western aid.
Meanwhile, on Monday, Al Jazeera quoted Ukraine's Ukraine's interior minister as saying that at least four people were killed and dozens wounded following two Russian missile strikes on Kryvyi Rih.
Al Jazeera also noted that a Ukrainian drone on Sunday night hit a police station overnight in Russia's Bryansk region; the regional governor reported that there were no casualties.