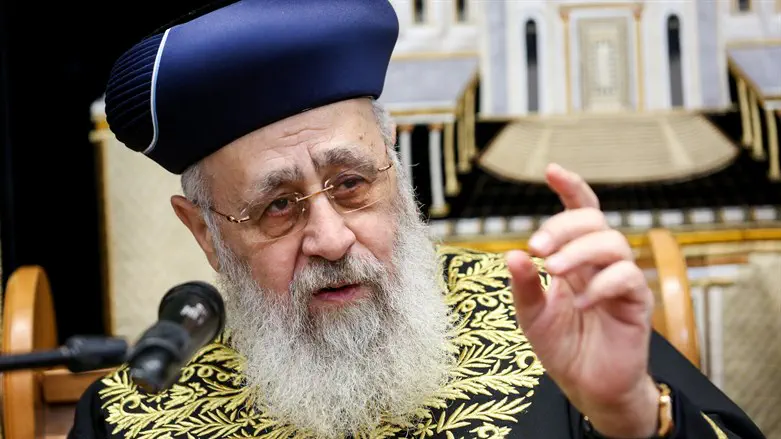 Rabbi Yizhak Yosef
David Cohen/Flash90
Rabbi Yitzhak Yosef, Israel's Sephardic Chief Rabbi, issued a warning to yeshiva students regarding the activities they may do during their summer break, in particular warning that visiting mixed beaches is forbidden according to the halakha (Jewish religious law).
"During 'ben hazmanim' (literally 'between the times), people go kayaking, visit the Kinneret (Sea of Galilee), and there's all sorts of immodest behavior there," Rabbi Yosef said at the beginning of his weekly lecture, saying that "family beaches go against the halakha."
He said that to avoid the dangers to the soul, during this period between their studies, students should only visit places like Hasanhedrin Garden in Jerusalem, or "at most" the zoo.
"Don't go to places where there is immodest behavior," he warned.