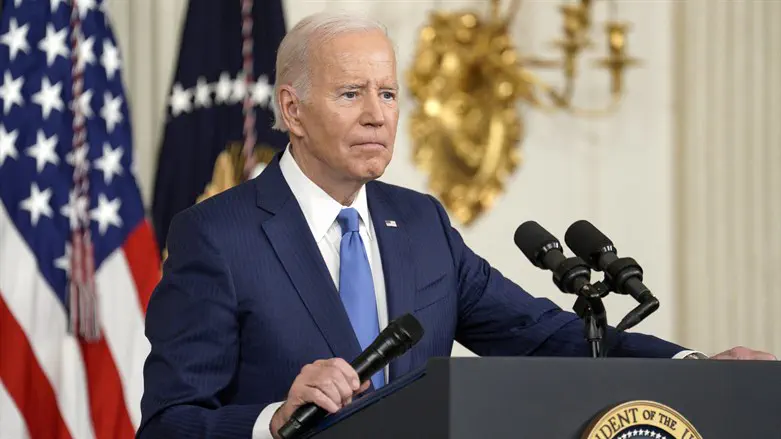 US President Joe Biden
Gripas Yuri/ABACA via Reuters Connect
The New York Times reports that the President of the United States, Joe Biden, on Saturday night referred to the normalization agreement between Israel and Saudi Arabia, saying at a donor conference ahead of the 2024 presidential election campaign that "there may be progress in the agreement between the countries."
The American president allegedly spoke to NYT columnist Thomas Friedman about the possibility of a Saudi-Israeli agreement, which would include concessions to the Palestinian Authority that would preserve the possibility of reaching a two-state solution.
"When I interviewed President Biden in the Oval Office last week," Friedman wrote, "my column focused on his pressure on Netanyahu to stop the steps of the revolution without broad consensus."
According to him, "If the US reaches some kind of security alliance with Saudi Arabia - on the condition that it normalizes relations with Israel - that it makes significant concessions to the Palestinians - Netanyahu's coalition, which includes religious extremists, will have to answer this question: 'Annexation or normalization?'"