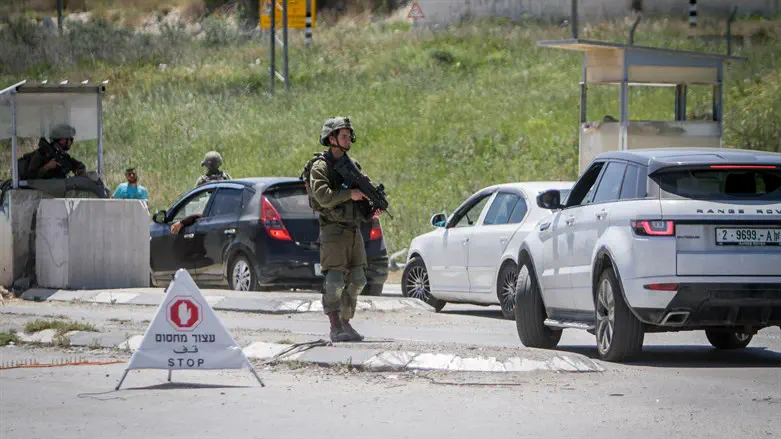 Huwara (illustrative)
Nasser Ishtayeh/Flash90
A terrorist on Friday afternoon attempted to carry out a ramming attack on IDF soldiers near the village of Huwara in Samaria, initial reports said.
When the terrorist failed to carry out the ramming attack, he escaped the scene as the forces fired towards him. Later, the vehicle he drove was found, but he escaped the scene on foot and the forces are currently searching for him.
The soldiers reported that the vehicle attempted to ram them and that they began an arrest protocol which ended with fire.
Large forces are now on their way to the scene.
No one was injured.
In a statement, the IDF said: "A suspect traveling in a vehicle broke through two IDF checkpoints a short time ago, at Einabus Square in the Samaria Brigade [area]. The forces which were at the scene responded by firing towards the vehicle. IDF soldiers began chasing the vehicle and caught the suspect, who has been taken for questioning by security forces. None of our forces were injured."