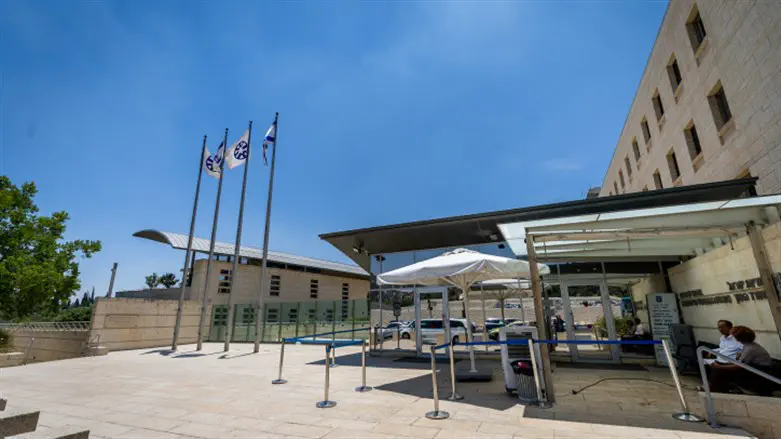 Israeli Foreign Ministry
Yonatan Sindel/Flash90
The Foreign Ministry on Wednesday sent Israeli embassies and missions around the world talking points to deal with criticism of the government's judicial reform plan, Channel 13 stated.
The document that was sent stated that the Israeli government is advancing a reform to strengthen the position of the legislative branch through the approach that, in recent years, the balance between the branches changed, and the legislative branch's position weakened.
Regarding the demonstrations, the document states: "It is an example of Israeli democracy. There were talks for a compromise moderated by the president in recent months."
In addition, the document states: "As the Prime Minister made clear, Israel must remain a strong democracy, it will continue to protect personal rights for all, and Israel will not become a theocracy."
The final article states: "The court will continue being independent and will not be taken over by anyone."