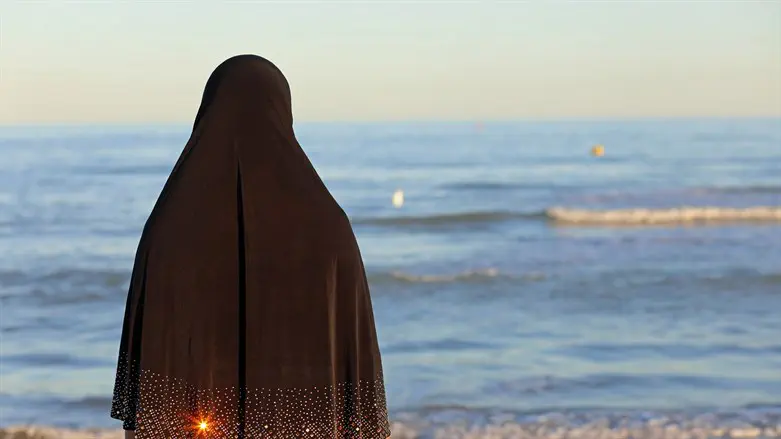 Woman with hijab
iStock
Iranian authorities have in the last months launched an intensified crackdown against women deemed to have violated the Islamic Republic's strict dress rules, Amnesty International said on Wednesday, according to AFP.
Iran was for months hit by unprecedented protests sparked by the September 2022 death of Mahsa Amini, 22, who died after being arrested by the morality police for purportedly breaking the rules.
With the intensity of protests diminishing over the last months, Amnesty said Iranian authorities had launched a new crackdown on women's dress since April.
"The Iranian authorities are doubling down their oppressive methods of policing and punishing women and girls to quell widespread defiance of degrading and discriminatory compulsory veiling laws," Amnesty said, as quoted by AFP.
Viral images posted online during the protest movement showed women removing their headscarves as well as carrying out daily tasks such as shopping bareheaded.
Some images showing women without headscarves at cafe tables in relatively secular northern Tehran had suggested a more permissive attitude in some areas.
Amnesty, however, said there is in fact "an intensified nationwide crackdown", and noted that police this month announced the return of car and foot patrols enforcing compulsory veiling across the country.
"Morality policing in Iran is back," said Agnes Callamard, Amnesty International secretary general.
She added the stepped-up enforcement was "intensified by mass surveillance technologies capable of identifying unveiled women in their cars and pedestrian spaces".
Hundreds of businesses such as hotels, restaurants, pharmacies and shopping centers have been forcibly closed for refusing to enforce compulsory veiling laws while women have been denied access to education, banking services and public transport, Amnesty said.
The police have in recent months urged citizens to confront unveiled women. Such directives in past decades have emboldened hardliners to attack women. Earlier this year, a viral video showed a man throwing yogurt at two unveiled women in a shop. The man was later arrested, but so were the two women.
Iranian authorities later announced that cameras would be installed in public places and thoroughfares to identify and penalize unveiled women.