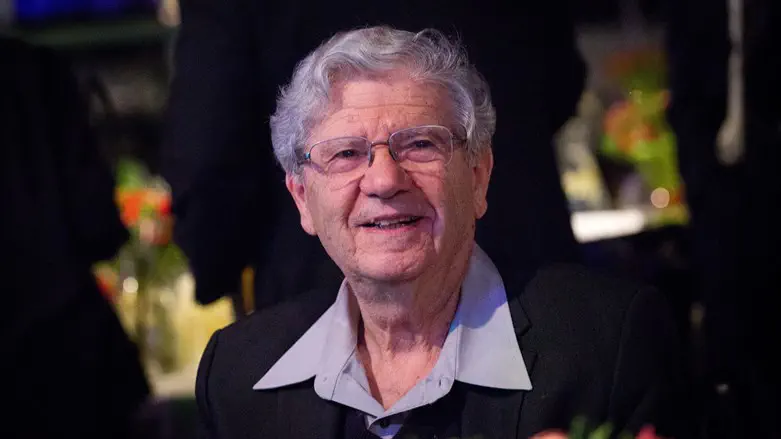 Aharon Barak
Miriam Alster/FLASH90
Former Supreme Court President Aharon Barak, the father of Israel's 'judicial revolution' of the 1990s, published a statement this morning (Sunday) in which he declared his opposition to the legislation limiting the court's ability to apply the 'reasonableness standard' against the government.
The statement follows the publication of remarks Barak gave four years ago in which he said that he is "not a big fan" of the reasonableness standard, which allows the Supreme Court to strike down government actions not on the basis of a legal or constitutional violation, but on the assumption that no "reasonable" government would engage in such actions.
In his statement this morning, Barak said that "recently certain political parties, including Prime Minister Benjamin Netanyahu, have been relying on me, as if I agree or agree with the bill to cancel or reduce the reasonableness standard that is now before the Knesset for its second and third reading. Relying on me, to justify this bill, is neither appropriate nor correct. That is why I consider it appropriate to set things straight."
"This is my position: I strongly oppose the bill to abolish or reduce the reasonableness standard, and am convinced that the proposal, if approved by the Knesset, will seriously damage the fundamental values of Israel as a Jewish and democratic state, and it threatens to undermine the rule of law, proper administration, the purity of morals in government, and the fundamental rights of every person in Israel," he said.