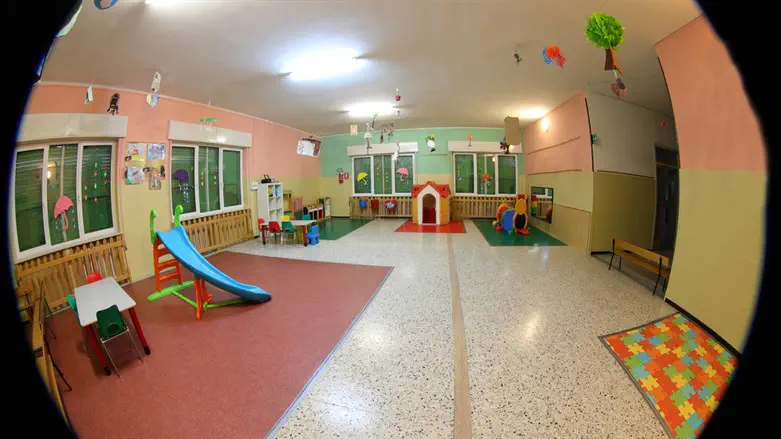 Daycare center (illustrative)
iStock
A daycare provider suspected of abuse towards one-year-old infants was arrested Wednesday by Israel Police, Kikar Hashabbat reported.
The investigation was opened several weeks ago by the Dimona police station, following a report received regarding a suspicion of violence by the provider towards a number of one-year-old infants in her care.
Following investigations by the police, who gathered evidence and additional findings which strengthened the suspicions, it was decided to arrest the provider.
The suspect is a resident of the southern city of Yerucham, in her 50s. She was detained for questioning on suspicion of crimes of assault on helpless minors by an individual responsible for their welfare.
Following the interrogation and on the basis of the evidence found, the daycare provider will be brought Thursday to the Be'er Sheva District Court for an extension of her arrest, police said.
Earlier on Wednesday, it was reported that an assistant at a Hod Hasharon daycare was arrested and her manager taken for questioning. The assistant's arrest has been extended, and the manager released to house arrest.