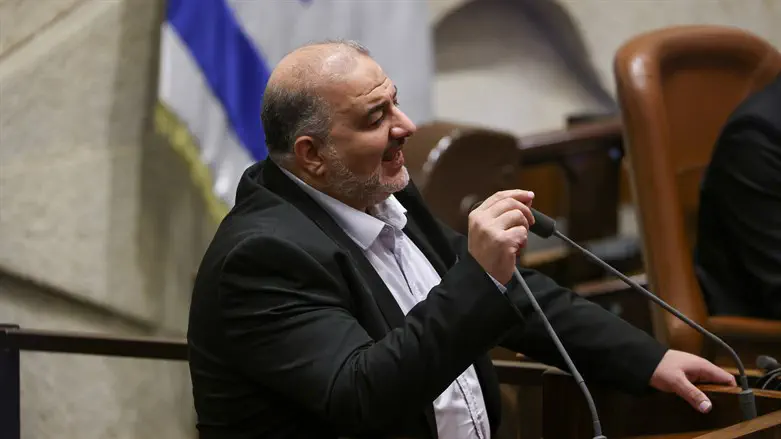 Mansour Abbas
Noam Moskowitz/Knesset Spokesperson
United Arab List leader MK Mansour Abbas on Wednesday spoke with the Arab language Radio Nas and said that he would be ready to join Netanyahu's government.
With this, Abbas posed a condition: "We are ready to join the Netanyahu government today if we receive the portfolio for ending crime and violence in the Arab community. I challenge Netanyahu if he really cares about the lives of the Arab citizens."
About a month ago, answering a question posed by Israel National News, Abbas discussed the claim that he is not interested in a meeting with National Security Minister Itamar Ben-Gvir: "Ben-Gvir doesn't want to meet with us, and he paralyzed the entire system and moved police from Arab towns to other towns and therefore the result is horrifying, we are paying in human lives, the numbers speak for themselves."
Regarding Ben-Gvir's claims that his party is voting against laws to fight illegal weapons and criminal extortion, he said: "He always lies about this, we support any immediate proportional step that would help fight crime in the Arab sector."