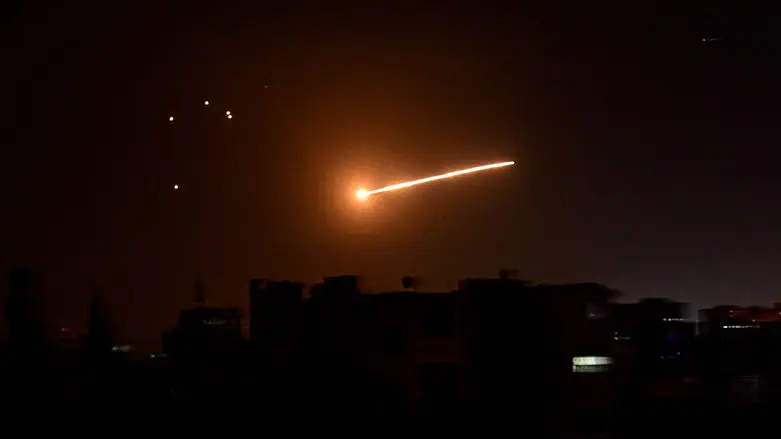 Air strike in Damascus, Syria
SANA/Handout via REUTERS
Syrian media on Tuesday night reported explosions that were heard in the vicinity of the capital Damascus, following an air strike which was attributed to Israel.
The reports said the country's air defense systems were activated against "hostile targets" following the strike.
A Syrian defense official told the Russian Sputnik news agency that Israeli planes fired several missiles towards targets in the area of the Syrian capital, and that most of the missiles were intercepted.
The Syrian Observatory for Human Rights, an organization affiliated with the Syrian opposition based in Britain, reported that the attack targeted military sites and ammunition depots of Hezbollah in Damascus.
It was also reported that two Syrian soldiers were injured and that the attack caused damage.
Earlier this month, it was reported that the Israel Air Force struck targets in Damascus. According to estimations, Iranian arms depots were damaged during the attack.
The Syrian air defense system was not activated during the IAF strike.
Several days earlier, IDF fighter jets struck an anti-aircraft battery in Syria, as a response to the launch of an anti-aircraft rocket from Syria into Israeli territory hours earlier.
In addition, the fighter jets struck additional targets in the area.