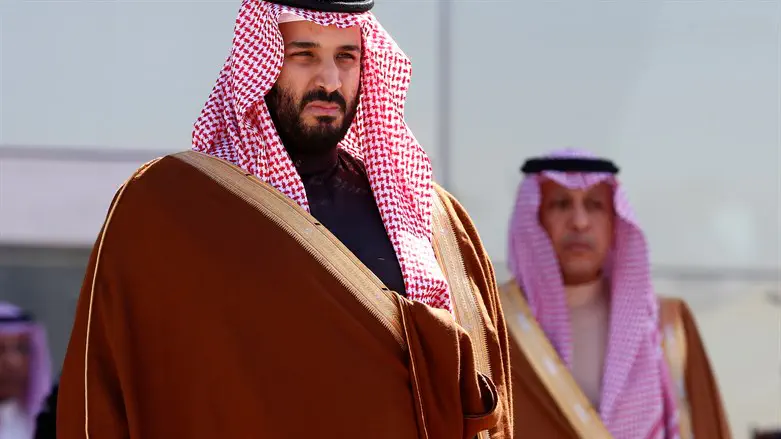 Mohammed bin Salman
Reuters
The United Kingdom has invited Saudi Arabia's Crown Prince Mohammed bin Salman for an official visit to the country, Middle East Monitor reported Sunday.
The invitation, first reported by the Financial Times, is likely to see the Saudi Crown Prince visit the UK in late Autumn.
Downing Street has declined to confirm whether it extended a formal invitation to the Saudi Crown Prince, who is known by his initials MBS. Prime Minister Rishi Sunak's spokesperson said, "We wouldn't get into invites for foreign leaders" and that such visits would be "set out in the normal way."
Bin Salman's visit would be his first to Britain since 2018 and would be the latest in efforts by Western countries to bring Saudi Arabia back into the diplomatic fold.
The Saudi Crown Prince has been criticized over his role in the death of Saudi journalist Jamal Khashoggi, who was killed and dismembered at the Saudi consulate in Istanbul in October 2018.
Saudi Arabia admitted that Khashoggi was killed after entering the Saudi consulate in Istanbul, after initially denying Turkish claims that he was murdered.
An intelligence report released in February of 2021 by the Biden administration said that MBS approved Khashoggi's murder.
The upcoming trip has raised concerns that London is moving to further ignore Khashoggi's killing and other human rights violations, especially at a time when other Western nations have been diplomatically embracing bin Salman.
The latest example of such welcomes is his almost week-long stay in Paris last month, in which he met with French President Emmanuel Macron and attended a climate finance summit.
Sunak's spokesperson addressed those concerns by stating that the Prime Minister's position on the killing of Khashoggi was that it was "a terrible crime" and that Saudi Arabia "must ensure such an atrocity can never happen again."