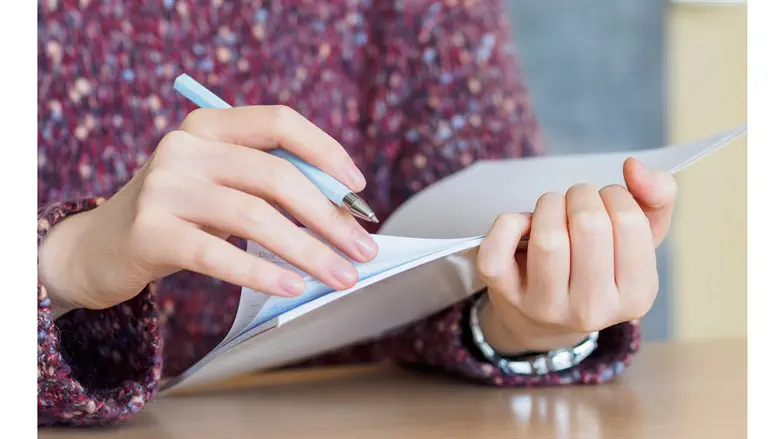 Illustration
Shutterstock
Take medication. Go to the hospital for a blood test. Shave head. This is not the typical to-do list for a teenage girl, but for Esther Greenfeld of Bnei Brak it is her new normal.
After a shocking diagnosis of stage IV bone cancer earlier this year, this 14 year old's daily routine has been completely transformed. She goes in for weekly radiation therapy sessions in Hadassah Ein Kerem, many blood tests and scans, all with the creeping sensation of dread that grows with each passing day - there is one important task that she can't complete on her own.
Esther's case of cancer is a serious one that requires intensive treatment. The radiation therapy she is currently receiving is insufficient, and her doctors have advised that her best chance at life is a special treatment modality available in Germany. The astronomical cost - a cool $105,000 - has prevented Esther so far from doing the only thing that can save her life now.
The Greenfeld family has opened a crowdfunding page to pay for Esther's treatment. The treatment will be effective only if it is performed in the next few months. Time is ticking - help Esther cross "life-saving treatment" off her to-do list today.