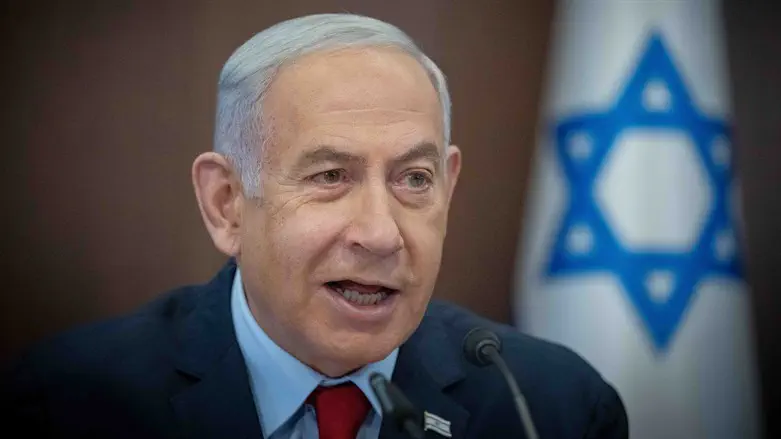 Benjamin Netanyahu
Yonatan Sindel/Flash90
Prime Minister Benjamin Netanyahu, who was hospitalized last night in the cardiology department at Sheba Medical in Tel Hashomer after suffering dehydration, is expected to undergo additional tests during the morning (Sunday).
Shortly after his arrival at the hospital yesterday, Netanyahu underwent an imaging test designed to rule out other problems apart from dehydration, which is believed to be the problem that caused his hospitalization.
On Sunday, the Prime Minister underwent examinations in the catheterization room at the cardiology department, and Ynet learned that a monitor was implanted in his heart to monitor his heart rate.
Following his hospitalization last night, Netanyahu released a video in which he stated: "Yesterday I went to the Kinneret (Sea of Galilee) with my wife - in the sun, with no hat, with no water. Not a good idea."
Due to Netanyahu's hospitalization, the cabinet meeting which was to be held this morning has been rescheduled to tomorrow (Monday).