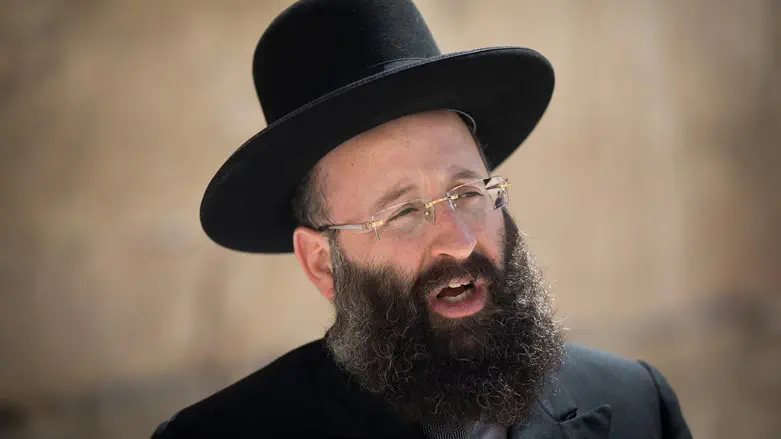 Western Wall and Holy Sites Rabbi Shmuel Rabinowitz
Yonatan Sindel/Flash90
Rabbi Shmuel Rabinowitz, rabbi of the Western Wall and holy sites, on Friday responded to a decision by Swedish authorities to authorize the burning of a Bible in front of the Israeli Embassy in Sweden.
"I am shocked and horrified after the legal discussion surrounding the desire of an individual who labels himself a 'social activist' to set fire to the sacred Jewish scriptures as a symbol of Swedish freedom of expression, following his act of desecrating Islamic sanctities by cruelly burning the Quran," Rabbi Rabinowitz said.
"In the face of these heinous acts, the Swedish authorities stand weakly, murmuring empty words about freedom that are diminished in the face of such terrible actions - both those committed and those yet to come. This is not what freedom looks like; this is what the loss of a moral compass looks like.
"I call upon the Swedish authorities and all those who hold dear the freedom of expression: It is not too late.
"I am not pleading for the sake of the sacred scriptures. They have been burned countless times by enemies of the Jews, yet no force in the world could destroy them.
"I am asking for your sake, for the sake of your souls and your culture: Extinguish the fire."