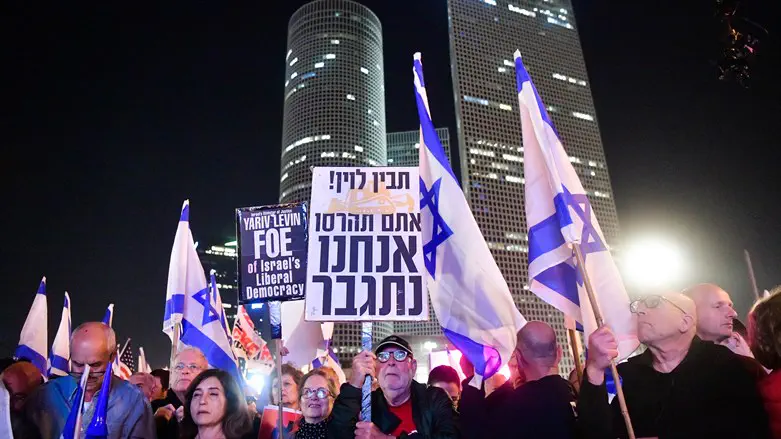 Leftist protest in Tel Aviv
Avshalom Sassoni/Flash90
Israel Police has sent 89 files on anti-reform activists to the Prosecutor's Office, but not a single one of them has led to an indictment, Kan News reported.
Half of those files were opened following crimes of assault on police officers, while the other half are regarding illegal gatherings, rock-throwings, and violence.
According to the report, the reason no indictments were filed until now is the belief of the Prosecutor's Office regarding that there needs to be the creation of a comprehensive policy to deal with all of the protesters' cases, following the lessons learned from the Ethiopians immigrants' protests and the protests against the 2005 Disengagement.
On Thursday, the leaders of the anti-government protests announced that they would hold another 'day of disruption' this coming Monday.
According to them, "The moment of truth is approaching." They also called on "the chairman of the National Histadrut, and the heads of the economy from all sectors, to announce a general shutdown and join the day of resistance, thereby forcing the government to stop the destructive legislation."