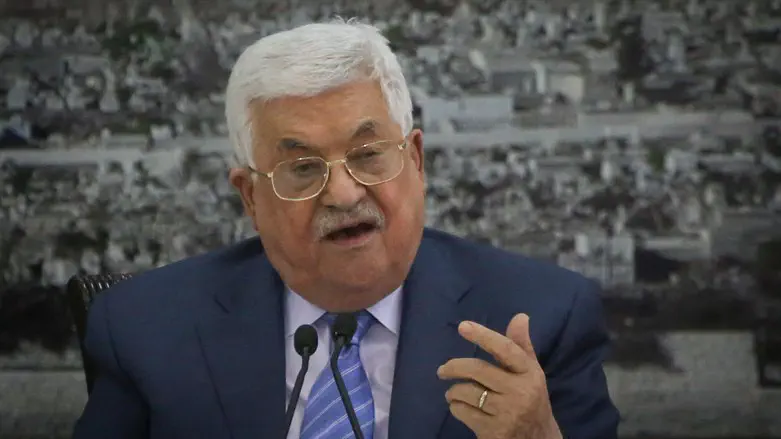 Mahmoud Abbas
Flash 90
Palestinian Authority (PA) security forces have detained a Palestinian Arab journalist after he wrote critical posts on social media, an activist group said Thursday, according to The Associated Press.
The committee of families of political detainees said that the journalist, Akil Awawdeh, was arrested after he disparaged claims by a spokesman for the security services that there are no political arrests in PA-assigned areas of Judea and Samaria.
"For God's sake," he wrote on Facebook. "You should respect our mind's more than that."
Awawdeh, a reporter for a local radio station, is an outspoken critic of the Palestinian Authority and has had problems with security forces before, according to AP. Two years ago, he was severely beaten inside a police station after covering a protest against the Palestinian Authority.
PA officials had no immediate comment on Awawdeh's arrest.
The PA has in the past cracked down on people, social media and news websites that are critical of its chairman, Mahmoud Abbas.
In 2021, activist Nizar Banat, one of Abbas' fiercest opponents, died as PA officials attempted to arrest him.
The PA claimed that Banat died due to a deterioration in his medical condition that occurred during the arrest, but his family members claimed he was "eliminated."
In 2019, a PA court blocked access to 51 online news sources that the PA regards as threats.
In 2017, Abbas issued a decree allowing his government to jail anyone on charges of harming "national unity" or the "social fabric".
Following the decree, the PA government blocked 30 websites, most of which were affiliated with Abbas' two main rivals, his longtime political rival Mohammed Dahlan and the Hamas terrorist group which controls Gaza.
In 2012, Abbas also censored media outlets affiliated with his rivals. He ultimately ordered the censorship to be lifted after coming under fire for it.