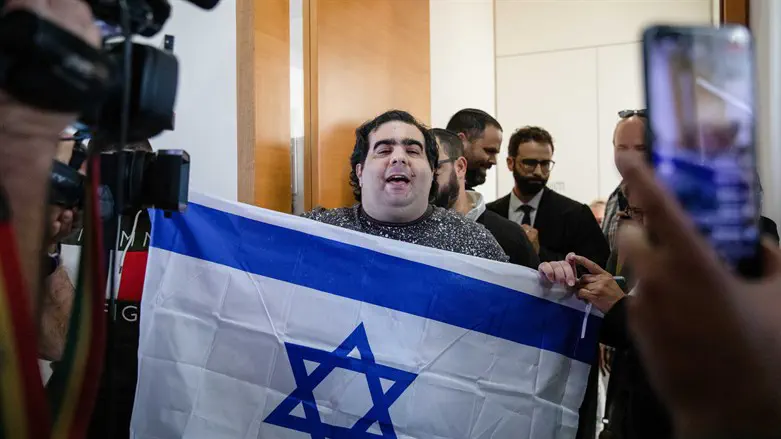 Attempted lynching victim Mor Ganashvili
צילום: שיר תורם, פלאש 90
The Haifa District Court on Thursday convicted Qusai Abbas for the attempted murder of Mor Ganashvili in an attempted lynching in Acre during Operation Guardian of the Walls.
Kan News reported that the ruling was unanimously passed, and the defendant's claims that Ganashvili attempted to run over those involved were dismissed.
There are nine defendants in all in the case, Abbas was accused of the most severe crime of all of them. One of the defendants signed a plea deal and was sent to ten years in prison, an additional defendant was sentenced to six years. The trials of the other participants are still ongoing.
In May 2021, Ganashvili was identified as a Jew by a pack of rioters as he drove through Acre. The rioters brutally attacked him and threw rocks at his vehicle.
As a result of the rocks, Ganashvili lost control of his vehicle and hit a wall. Dozens of rioters then made their way to his car, bombarding it with rocks and other projectiles. The rioters beat Ganashvili, not stopping until he lost consciousness.