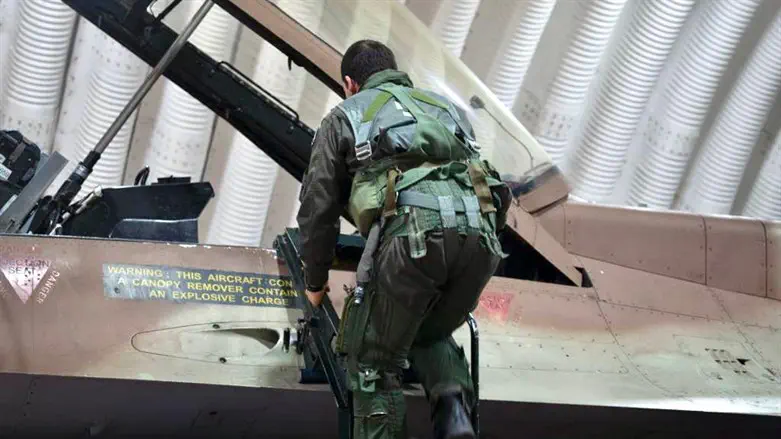 IAF fighter jet
IDF Spokesperson
The Israeli Airforce struck targets in Damascus, Syria, overnight, according to a report by Ynet. According to estimations, Iranian arms depots were damaged during the attack.
The Syrian air defense system was not activated during the IAF strike.
Earlier in the week, Israeli fighter jets attacked an antiaircraft battery in Syrian territory in response to the latter launching an antiaircraft missile toward Israeli territory earlier that evening.
Residents of Rahat in southern Israel reported that parts of the missile fell in the city. No one was injured, and no damage was reported. In parallel, Syria announced that its air defense systems were activated against enemy targets above Homs and Tartus. As mentioned, during today's strike, the air defense systems were not activated.