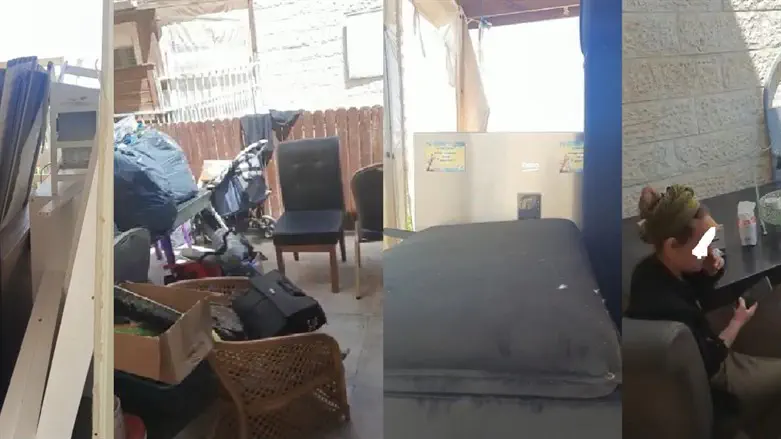 בית המשפחה
צילום: אביאור
Dear friend,
My name is Avraham Yitzhak Fitusi, and I humbly reach out to you in a time of great need and vulnerability. My family and I are facing an overwhelming financial crisis, and I am writing this letter with a heart heavy with pain and shame, seeking your compassion and assistance.
Residing in the heart of Jerusalem, I am a father to six cherished children. Our lives have taken a drastic turn due to the prolonged illness my wife is battling. As the sole breadwinner, I work tirelessly as a bus driver, striving to make ends meet for my beloved family. However, the soaring cost of living and exorbitant expenses have pushed us to the brink. My modest income falls far short of covering our basic needs, let alone the escalating medical bills arising from my wife's condition.
Regrettably, our struggle has led to accumulating debts that we can no longer manage. Our distress has escalated to a point where we were forced out of our home, along with our precious children, as I was unable to afford rent for several months. This is our heart-wrenching reality.
I have explored every avenue to improve our situation without turning to the public for assistance, but circumstances have pushed me to this humbling point. It is not easy for me to ask for help, yet I believe in the inherent goodness of people. With this belief, I turn to you, seeking a glimmer of hope in the midst of our challenges. Your contribution, no matter the size, will be a lifeline for us. It will provide shelter, allow us to rebuild our financial stability, and bring a semblance of normalcy back to our lives.
I extend my heartfelt gratitude in advance for your time and consideration in reading my plea. I implore you to open your heart and stand with us during this trying time. Your kindness and support will truly make a difference in our lives.
As you consider helping, I pray that you are spared from the hardship and sorrow that my family and I are currently enduring. May you always be blessed.
With warm regards,
Avraham Yitzhak Fitusi
"Restoring Hope: A Family in Crisis"
All donations are tax-deductible under section 501(c)(3).