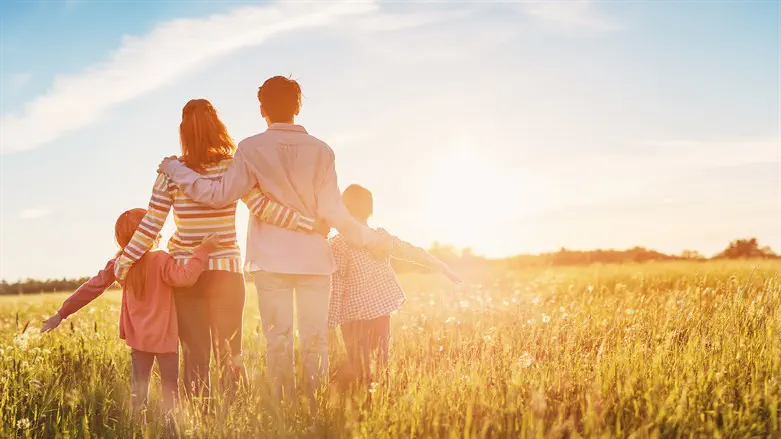 Family
istock
Recent polling that shows most Americans strongly reject the radical left's LGBTQ extremism. And a number of recent incidents also suggest that a backlash is building across the country, and especially among young Americans.

Cheers for the grassroots boycotts and protests of Bud Light, Target and the Los Angeles Dodgers. Using consumer dollars and the markets to send a message to woke corporations is a powerful idea.
When a healthy body is invaded by a dangerous bacteria, the immune system fights back.
Now, I'm absolutely not referring to individual homosexuals and lesbians. Not at all. I am talking about extremist takeover of public discourse and education. I know there are homosexuals who are offended by much of this extremism.
The neo-Marxist ideology that demands we deny reality and bow before it, is a dangerous disease that is foreign to fundamental American values.
And it is already making its mark in Israel. Look at the protests and threats against a pro-traditional family rally in Mitzpe Ramon and the cancelling and then shouts trying to drown out the launching of the Hebrew translation of Avigail Shrier's book on transgenderism and children, the Magen David Adom forms with parent 1 and parent 2. However, in Israel, the backlash is growing, as coalition decisions, various protests and the recent march against the pride parade in Mitzpe Ramon have shown.

The LGBTQ+ mafia has crossed a line, especially with its heavy and obscene emphasis on indoctrinating our children.

I've been disappointed that more husbands and fathers haven't stood up and fought back. I've been disappointed that more women aren't speaking out as boldly as Riley Gaines and J.K. Rowling. I hope it will happen.

But I am encouraged to see more and more young kids telling the left, "Get out of my face! I'm not going to salute your flag. I'm not going to lie by using your fake pronouns!"
Branco SwampMonster said it best/ Click here to see a great cartoon.

The Disgusting Dodgers

The Los Angeles Dodgers decided to celebrate "pride" by honoring the Sisters of Perpetual Indulgence, a group of perpetual anti-Christian bigots.

The Conference of Catholic Bishops issued a statement condemning the Dodgers, saying the team's actions are "not just offensive and painful to Christians," but "blasphemy."

If you would like to share your thoughts with the Dodgers, use the following link / email address: [email protected].

But even here, there is some good news of "resistance" to share with you.

Because a handful of Christian players (supported by voices like yours) have spoken up, Major League Baseball recently announced that it was dropping the requirement that all teams must wear "Pride jerseys."

This move followed protests from various hockey players, and NHL Commissioner Gary Bettman saying that so-called "Pride nights" have "become more of a distraction."

Florida Sen. Marco Rubio had attempted to run an ad critical of the Sisters of Perpetual Indulgence on the local Los Angeles TV stations that carries the Dodgers' games. But the station rejected the ad.

Rubio said the rejection "tells you everything you need to know about the Dodgers, Major League Baseball, and the media. They are no longer demanding tolerance, they now promote intolerance and even hatred of Christianity."


Good News
Gary Bauerposts the "End of Day Report" and heads the "unapologetically pro-life, pro-family, pro-growth" Campaign for Working Families organization.