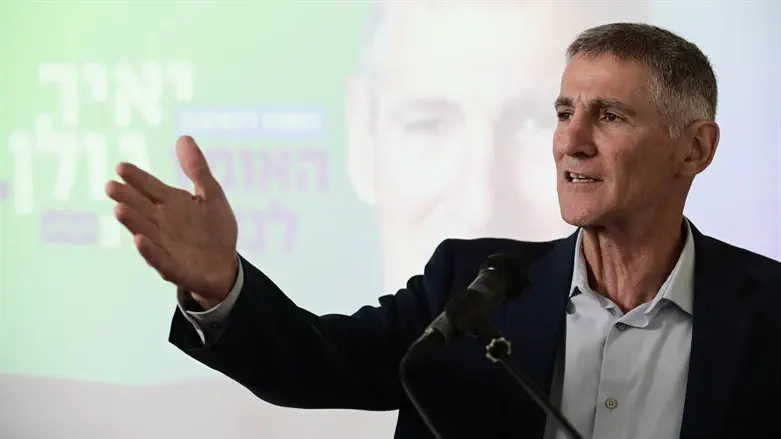 Yair Golan
Tomer Neuberg/Flash90
Former Meretz MK and Deputy IDF Chief of Staff Yair Golan has called on Israelis to perform illegal activities in protest of the proposed judicial reform.
Speaking on Kan Reshet Bet, Golan said, "In light of the attempts to eliminate the democracy, we will create unambiguous civil opposition, and if we end up reaching a stage of widescale and nonviolent disobedience - that is what we will do."
"I call from here: Within reason and without acting with violence, to also do things that are illegal - there is no choice but to do this," he concluded.
Later on Tuesday, the Likud urged that Golan be investigated for his incitement towards nonviolent civil disobedience by means of violation of the law.
"Yair Golan's statements of incitement and mutiny demand that an investigation be immediately opened - today," a party statement read. "Whoever violates the law and calls for violation of the law must pay a price - otherwise the rule of law is meaningless."
"We demand that Attorney General Baharav-Miara act harshly against those who violate law and order, those who incite and cause mutiny, who attempt to sow dangerous trouble in the heart of Israeli society."