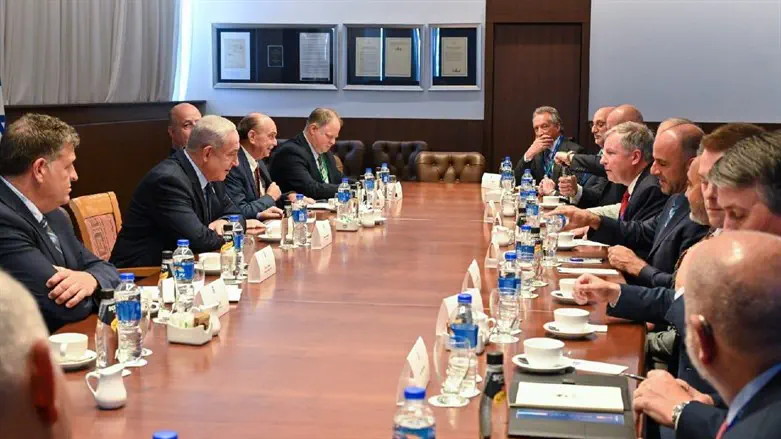 PM Netanyahu meets bipartisan delegation
Kobi Gideon (GPO)
Israeli Prime Minister Benjamin Netanyahu on Tuesday met with a bipartisan Congressional delegation under the auspices of AIPAC.
The meeting took place at the Prime Minister's Office in Jerusalem.
During the meeting, the Prime Minister thanked the delegation members for their steadfast support of the State of Israel and their unqualified support of Israel's security.
The meeting focused on the Iranian nuclear threat and artificial intelligence technology.
Also participating in the meeting were the Strategic Affairs Minister, the Director of the National Security Council, the Director General of the Prime Minister's Office and the Prime Minister's Foreign Policy Adviser.