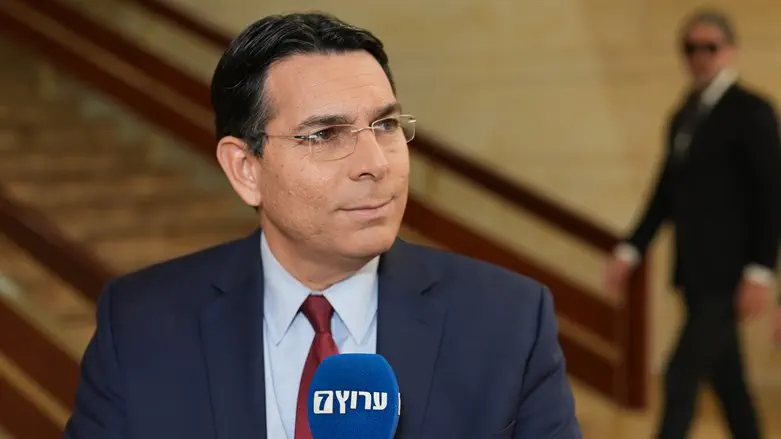 MK Danny Danon
INN
Former Israeli Ambassador to the UN MK Danny Danon (Likud) questioned Prime Minister Netanyahu as to why the government has not launched a large military operation to root out terrorism in Judea and Samaria following the launching of a rocket from Jenin Monday morning.
During the weekly Likud faction meeting Monday, Danon said: "Before I entered the meeting, I saw a report by the IDF spokesman that a rocket had been launched from Jenin this morning. Last week, 4 Jews were murdered and so far we have not seen any reaction."
Later he slammed Netanyahu: "Sir, what are we waiting for? For Jenin to become Gaza? We know that there arer plans to deal with the worsening security chaos in northern Samaria. Why does the political echelon not approve them? The residents of Samaria cannot be left sitting ducks."
The IDF announced that terrorists in Jenin launched a rocket Monday morning, the first such rocket launch from Palestinian Authority-controlled areas in Judea and Samaria. The rocket also landed in PA-controlled areas and caused no damage or injuries.