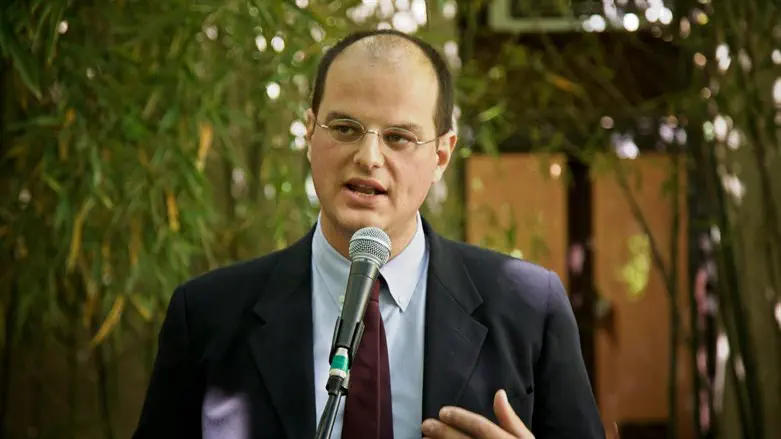 Giulio Meotti
צילום: עצמי
There is much trepidation in the Western press about the disintegration of the Russian Federation. And even if realism when it comes to Russia is considered a moral betrayal in the West, what is happening forces us to put on realist lenses to understand where we risk going.
Thus the American Hudson Institute predicts the collapse of the Russian Federation: 6,000 nuclear warheads out of control "and it will be more like Chechnya in 1994 (brutal conflict) than Estonia in 1991 (peaceful)". A considerable number of Russian soldiers in Ukraine come from a few regions of the Federation. Thousands of young people from ethnic minorities will have combat experience and will return to their home regions with little economic or social future. Many of these regions have been prone to insurrections. "China and Türkiye will try to fill the power vacuum across Eurasia. Private armed groups will proliferate".
In addition to the uncertain fate of the thousands of lethal ordnance, the Russian ruling elite will not see the country dismembered without a fight. Vladimir Putin, or whoever among the Keghebist circles will take his place, will not give up the vastness of the country.
The scenario outlined by the Montaigne Institute in Paris is similar: "Four of the federal entities that will deviate from the Moscow center of gravity are the only ones with a positive natural balance (excess births over deaths): Chechnya, Ingushetia, Dagestan and Tuva. Populations that could represent 30 percent of the Russian population in a few years".
The Jamestown Foundation evokes a "Yugoslav scenario" and Politico a "Libya with atomic warheads".
Republics already in latent war with each other (Ingushetia and North Ossetia-Alania) and republics that already consider themselves sovereign (Tatarstan) would be born. They will begin to fight with each other on the borders that delimit them. An endless list. And the territorial integrity of a state that no longer has citizens cannot be defended, because corruption has turned everyone into traitors.
Already in 1993 Bogdan Szajkowski wondered if Russia would disintegrate into so many "Bantustans". Between the Black Sea and the Caspian, the North Caucasus consists of seven republics (Adigetia, Karacaevo-Cerkessia, Kabardino-Balkaria, North Ossetia, Chechnya, Ingushetia, Dagestan), as well as two territories (kraj), Stavropol and Krasnodar, grouped in the Southern District of the Russian Federation. The republics include 40 ethnic groups, of different religious affiliation (predominantly Sunni Muslims and Orthodox Christians), culture and history.
Today Islam is the majority in 7 out of 21 Russian republics: Tatarstan, Bashkortostan, Dagestan, Chechnya, Ingushetia, Kabardino-Balkaria, Karachay-Cherkessia. Foreign Policy called it "Putin's Islamic nightmare". And the nightmare of the mastermind of the Beslan massacre, the leader of the Chechen rebels Doku Umarov, "emir of the Caucasus Emirate", who wanted to establish an independent caliphate from Russia, governed by sharia and extended to various republics of the Caucasus.
Unless you believed, as Bernard-Henri Lévy thought, that Libya would turn into a garden of law and democracy, why should it be otherwise in Chechnya?
In the event of a Russian collapse, Turkey would form a huge zone of influence with Azerbaijan, Kazakhstan, Uzbekistan, Turkmenistan and Kyrgyzstan, all peoples of Turkish origin. The Turkish state television channel TRT-1 showed a map, on which by 2050 the neo-Ottoman empire will include not only the Muslim enclaves in Russia but the ethnic Russian areas of Krasnodar, Stavropol, Rostov and Astrakhan. Even Crimea, a vassal of Turkey before the annexation of the peninsula by Catherine II, will be drawn into Erdogan's orbit.
We don't know how it will end in Russia, because no Westerner really knows Russia fully, "a riddle wrapped in a mystery inside an enigma" said Winston Churchill. But if one of the scenarios evoked were to come true, we need to start trembling. What will happen if there is a conflagration between historian Timothy Snyder's "Bloodlands" and "the borders of Islam dripping with blood" of which Samuel Huntington wrote in the aftermath of the collapse of the Soviet Union?
Giulio Meotti is an Italian journalist with Il Foglio and writes a twice-weekly column for Arutz Sheva. He is the author, in English, of the book "A New Shoah", that researched the personal stories of Israel's terror victims, published by Encounter and of "J'Accuse: the Vatican Against Israel" published by Mantua Books, in addition to books in Italian. His writing has appeared in publications, such as the Wall Street Journal, Gatestone, Frontpage and Commentary.