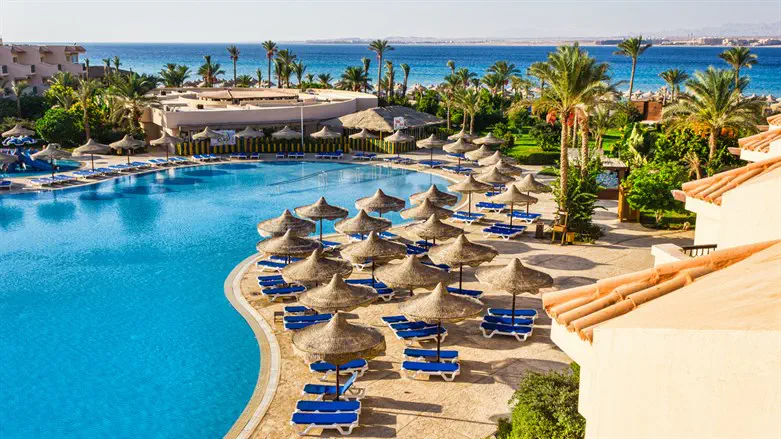 Hotel in Sharm el-Sheikh, Egypt
iStock
Israel is considering canceling direct flights to Sharm el-Sheikh, Kan Reshet Bet reported Thursday morning.
According to a diplomatic source, the Foreign Ministry will hold an internal discussion next week regarding the continuation of direct flights to southern Sinai, examining the diplomatic and security consequences of these flights - and their cancellation may reflect a "freezing" of the continued steps intended to warm relations between the two countries in the diplomatic sphere.
The flight route was initiated over a year ago, in a step intended to warm relations and encourage Israeli tourism to Sinai, while easing the long lines at the land crossing at Taba, Egypt.
Sharm el-Sheikh specifically and southern Sinai in general are popular destinations for Israelis, despite the security threats, and Israeli airlines run approximately 13 direct flights each week to the city.
The re-examination comes after Foreign Minister Eli Cohen (Likud) spoke in recent months with his Egyptian counterpart to discuss increasing the number of flights.