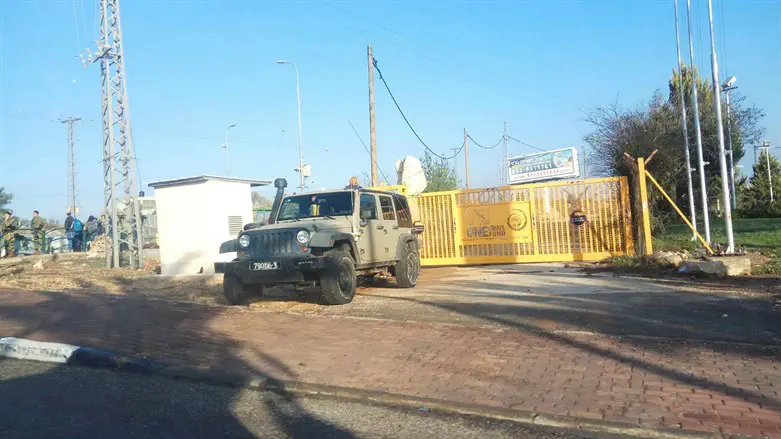 Ofra Junction
T.P.S.
Terrorists from the Arab village of Silwad opened fire Wednesday morning on an IDF post at the entrance to the Jewish town of Ofra.
No one was injured.
IDF forces returned fire, but the terrorists succeeded in escaping the scene in their vehicle.
An IDF spokesperson said, "A short while ago, we received a report of a shooting on a military post near the Ofra Junction in the Binyamin Region. IDF forces who were at the scene responded with fire. IDF forces are searching the area for suspects. There were no injuries."
Wednesday morning's attempted terror attack occurred just a few kilometers away from Tuesday's deadly terror attack, which took place at the gas station near the town of Eli.
In that attack, which injured four people, four Jewish men were killed: Harel Masoud, a 21-year-old resident of Yad Binyamin; Elisha Antman, a 18-year-old resident of Eli; Ofer Fairman, a 63-year-old resident of Eli; and Nachman Shmuel Mordoff, a 15-year-old resident of Ahiya.