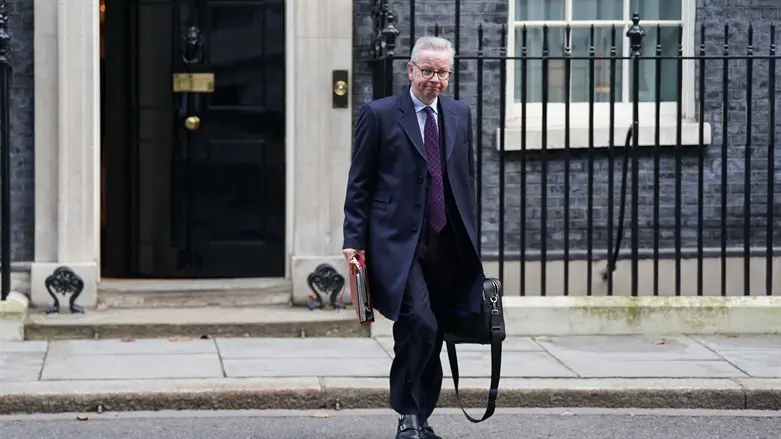 Michael Gove
Reuters
The British government will present a bill tomorrow (Monday) which would bar municipalities and other public bodies from boycotting Israeli goods and products.
The bill is to be presented by Minister Michael Gove, who told the Telegraph that BDS campaigns and rhetoric "not only undermine the UK's foreign policy but lead to appalling antisemitic rhetoric and abuse."
"That is why we have taken this decisive action to stop these disruptive policies once and for all," he said. "It is simply wrong that public bodies have been wasting taxpayers' time and money pursuing their own foreign policy agenda."
The bill was initially announced during the last Queen's Speech to Parliament in May 2022. The Conservative Party had promised to pass such a bill during its 2019 election campaign.
The bill would bar public bodies from setting their own foreign policy agendas by boycotting goods from any country, not just Israel.
A spokesperson for the opposition Labor party said: "We haven't seen the Bill yet, so will have to study it, but we have always opposed BDS and tabled an amendment to the public procurement bill last year to prevent councils from singling out Israel for special treatment. We were disappointed that the Conservative government didn't support it."
Minister of Diaspora Affairs Amichai Chikli praised the bill, writing on Twitter: "The great Michael Gove, this is how you fight antisemitism: without blinking, without stuttering, and without bowing your head to the waves of lies and hatred. Thank you for standing up for the truth!"