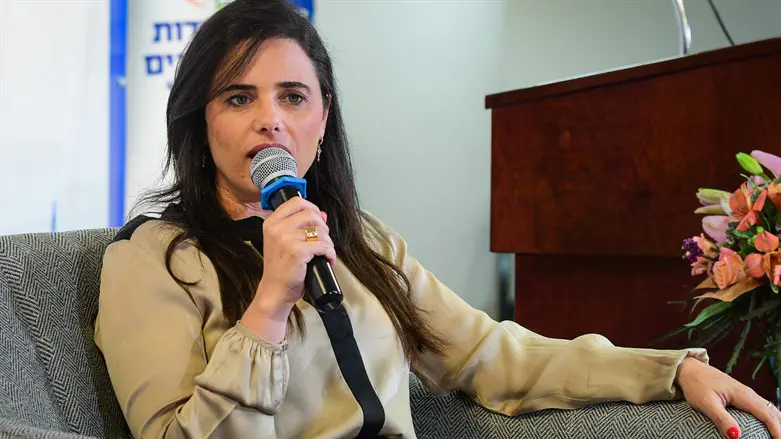 Ayelet Shaked
Avshalom Sassoni/Flash90
Former Justice Minister Ayelet Shaked criticized the coalition's behavior surrounding the judicial reform.
Speaking on Kan 11, Shaked said, "If we fight for everything, we will be left with nothing. So within the framework of the existing tools, I did what needed to be done by means of political processes in order to gain a majority in the committee. I enlisted the representative of the opposition and the two representatives from the Lawyers Bureau. I implemented my ideology without breaking apart Israeli society and ruining the economy."
Criticizing Religious Zionism chief Bezalel Smotrich, who serves as Finance Minister, and Otzma Yehudit chief Itamar Ben Gvir, who serves as National Security Minister, Shaked said, "They represent a small portion of Religious Zionism. They received a lot of votes due to the consequences from the 'government of change,' but I don't believe it will happen next time. Religious Zionism deserves a more varied and less childish representation."
She added that when there began to be protests in the streets, she offered Justice Minister Yariv Levin (Likud) a solution: "I suggested that he replace the two representatives of the Lawyers' Bureau with public figures who he would appoint. It's a shame there is so much chaos, he could have reached agreements with [Supreme Court Chief Justice Esther] Hayut and demanded that she appoint conservative judges who are already in the system - and in the end he will do that. ... And there are other ways to reduce reasonability."
Shaked also said that she believes the negotiations in the President's Residence will restart, and that they are the only chance for a solution.