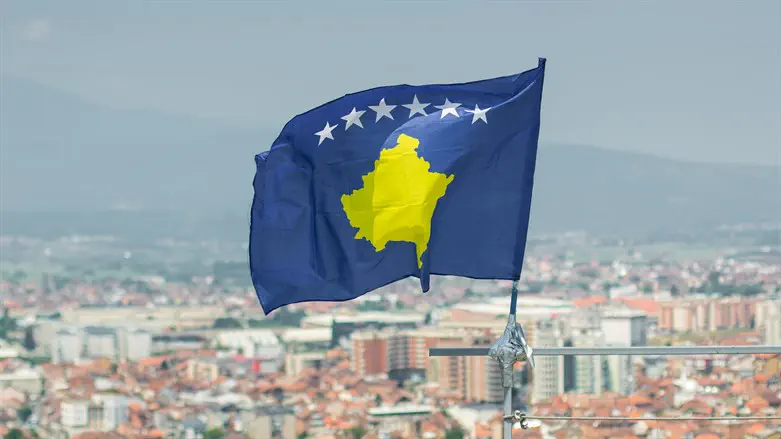 Kosovo
iStock
Kosovo's former Prime Minister Avdullah Hoti said on Wednesday that his country seeks a "strategic partnership" with Israel.
Speaking to The Times of Israel during a visit to Israel, Hoti said, "That would mean working extremely closely, not only in economic cooperation and diplomatic relations and things like that, but working together and sharing information, helping each other to increase capacities in terms of security issues, strategic development."
Hoti, who was Kosovo's Prime Minister when an agreement for the countries to recognize one another was reached, added that Israel's recognition of his country was "a breakthrough decision", adding, "It gave the signal in the international arena that Kosovo is a country that should be respected and should be recognized."
He also told Times of Israel that outside criticism of the agreement with Israel does not influence his country's policies, saying, "We were determined to move forward, and we have no dilemmas as long as the US is in Jerusalem. We follow the foreign policy of the US."
In 2020, Kosovo agreed to recognize Israel as part of an agreement with Serbia that normalized relations between those two countries. The agreement was overseen by then-US President Donald Trump.
Kosovo and Israel established diplomatic ties in 2021 and Kosovo later formally opened its embassy to Israel in Jerusalem, thus becoming the first Muslim-majority country to establish an embassy in Jerusalem.
Last week, Kosovo's parliament endorsed the International Holocaust Remembrance Alliance's (IHRA) working definition of antisemitism.
The IHRA working definition offers a comprehensive description of antisemitism in its various forms, including hatred and discrimination against Jews, Holocaust denial and, sometimes controversially, the way antisemitism relates to the ways criticism of Israel is expressed.