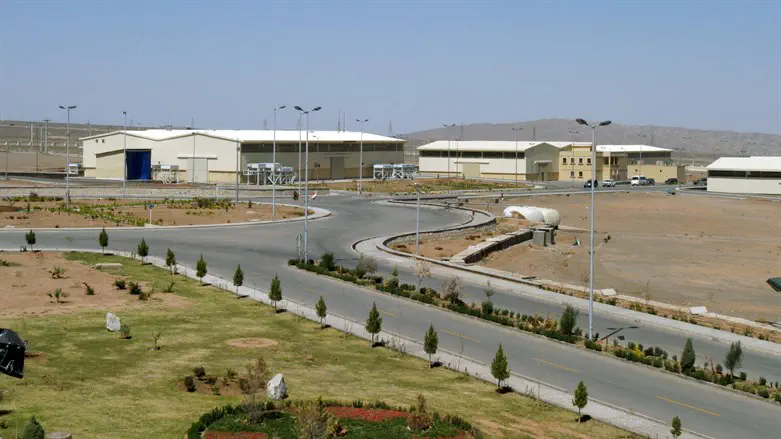 Nuclear facility in Iran (illustrative)
Reuters
A senior source in Israel responded to the concern of the diplomatic and security echelons following reports that Iran and the West may reach an agreement on a nuclear deal.
Speaking to Israel Hayom, the source said, "Iran knows that if it breaks out uranium enrichment to 90%, there will be an Israeli attack."
He added that the US and the West know that Israel's red line is 90% enrichment.
In a series of conversations Israeli Prime Minister Benjamin Netanyahu held in European capitals at the beginning of his term, he told the leaders of Germany, Italy, France, and Britain that 90% enrichment would be a red line from Israel's perspective.
The Israeli source also estimated that despite great efforts on the part of the US to reach agreements with Iran, there will not be any such agreements, since Iranian Supreme Leader Ali Khamenei is not interested in them.
However, after the source made his statements, Khamenei spoke in favor of a limited agreement with the West.
Meanwhile, Israel is convinced that the Biden administration will avoid reaching an agreement with Iran, and instead will make do with understandings, due to the desire to avoid having to bring the agreement to Congress and face criticism from the Republican party.
Israel opposes any kind of agreement between the US and Iran, especially since it will remove sanctions and allow billions of dollars into Iran, as occurred last week.