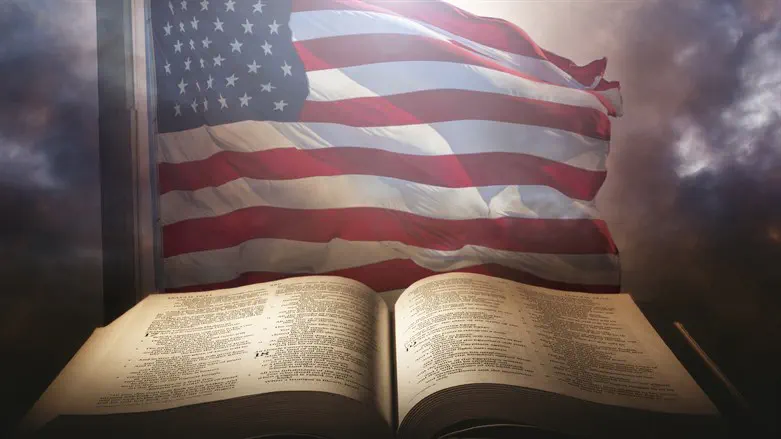 US flag with Bible American Christanity
ISTOCK
A school district in Utah has banned the teaching of the Bible in elementary and middle schools after a parent complained that certain verses are too vulgar or violent for younger children.
The Davis School District removed the Bible from its curriculum as part of an effort to prevent "sensitive material" from being taught in schools in accordance with a 2022 state law.
Other works which have been removed include the books "The Absolutely True Diary of a Part-Time Indian" by Sherman Alexie and "Looking for Alaska" by John Green.
The district review committee found that the Bible does not contain "sensitive material" as defined by the law, but it does contain "vulgarity or violence" unsuitable for younger children. The decision was made to cease teaching the Bible to students in middle school and below while continuing to teach the Bible in high school.
Another parent complaint has been submitted over the Book of Mormon, targeting the sacred text of the Mormon Church. About two-thirds of Utah citizens identify as belonging to the Mormon faith.
The anonymous parental complaint which led to the removal of the Bible from schools decried recent efforts by conservative parents to have worked with significant sexual content removed from school curriculums and libraries. The complaint accused the school district of "ceding our children's education, First Amendment Rights, and library access" to "bad faith" actors.
"Utah Parents United left off one of the most sex-ridden books around: The Bible," the complaint said. "You'll no doubt find that the Bible (under state law) has 'no serious values for minors' because it's pornographic by our new definition."