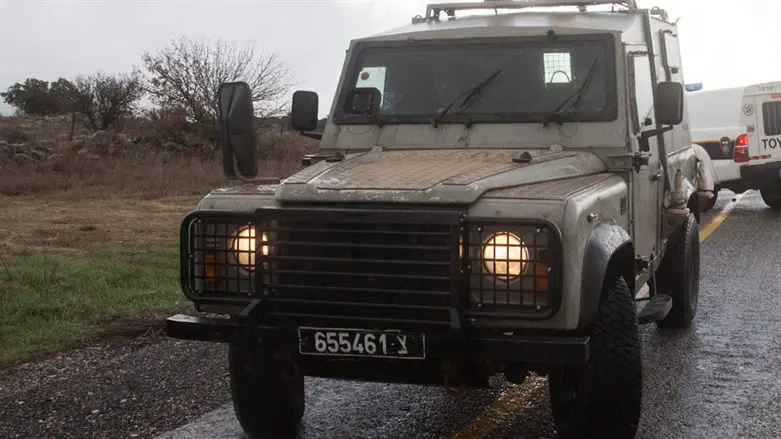 IDF Jeep. Archive
Flash 90
The IDF has begun reinforcing the undercarriages of its Jeeps that operate deep in the Jenin and Shechem (Nablus) regions.
According to a report by Kan News, the move comes as a result of increased instances of bombs being placed by terrorists on routes frequented by the security forces.
In the past several months, forces, especially special forces, have encountered more bombs, including ones that have become more advanced, with remote activation using cell phones and higher-quality explosives.
In one video, as two IDF Jeeps make their way down a residential street, a large explosion can be seen between the two vehicles.